We Relieve Administrative Burden so You Can Focus on Your Patients
August 18, 2021
Amber Specialty Pharmacy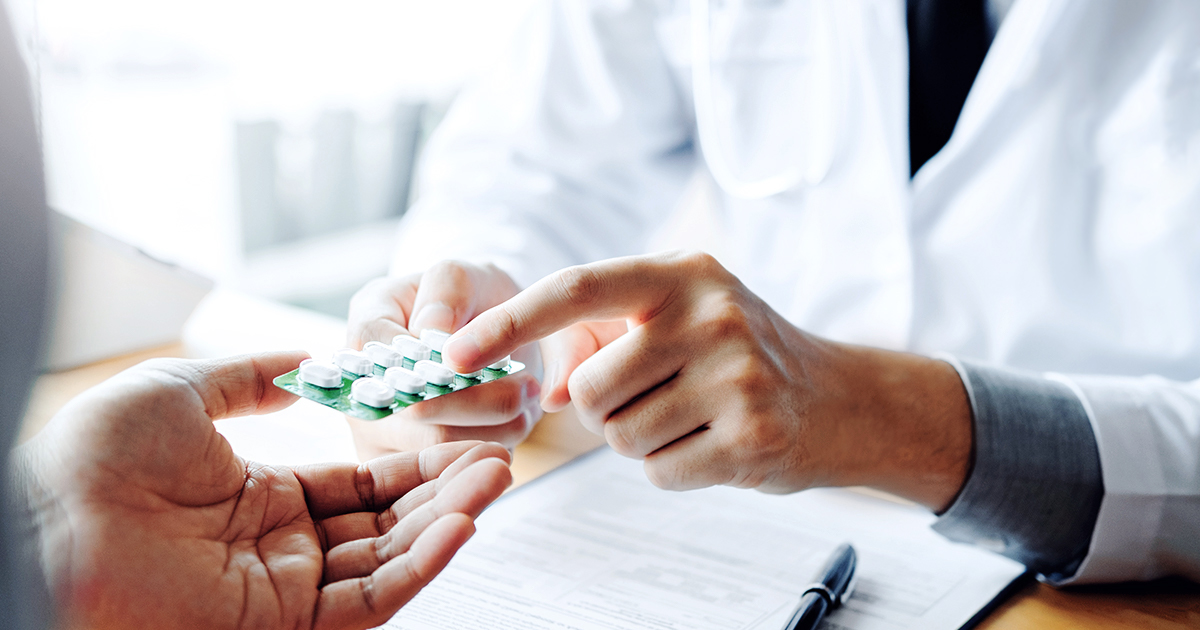 Specialty drugs and infusion services can cause headaches for your office. With the increase of specialty drugs in the market, you need a partner with a history of exceptional service and dedicated patient care. That's where we come in. As 2020 Specialty Pharmacy of the Year we take a whole-health approach to assess your patient's needs. Your office can spend more time with patients and less time on administrative tasks.
Our 20 years of service goes beyond simply getting patients their medications. The Centers of Excellence (COE) provide support for all of your patients' medical, emotional, and financial challenges. In 2020 alone we found over $35 million in financial assistance for patients. As a provider, you can breathe a sigh of relief knowing we deeply care for patients throughout their specialty prescription journey.
We offer specialty medications and infusion services
When a prescription changes that shouldn't interrupt your patient's care. Likewise, you shouldn't have to coordinate with another pharmacy for a proper continuation of care. If you send a patient our way, we'll work on your behalf to see that they receive the services your office thinks are best. From coordinating home infusion treatments to expedited shipping —we do it all. Our billing specialists are well-versed in medical billing so we can get you what you need on time.
What does "national coverage" mean?
You have patients that will travel a great distance to receive care from your office. What happens when you send a referral to a pharmacy that can't work with that patient across state lines? Will that pharmacy follow up with you if they turn away the referral?
Plus, most specialty pharmacies have at most a few locations. We have a network of 21 locations spanning from Maine to California. We also have Medicaid access in all 50 states.
Your time is valuable, let's make the most of it.
We make the intake process easy. Our team validates patient information and insurance quickly and accurately. They will then initiate the prior authorization process. Throughout the process, we keep your office informed with timely updates. No more playing the waiting game for word on your patient's status. According to the American Medical Association, 86% of Physicians listed prior authorization as a high or extremely high burden. We alleviate your stress and ensure more time with your patients. Our innovative process works quickly to get your patients started on therapy faster.
How long should it take a pharmacy to answer the phone?
All you want to do is get a patient on treatment. But to do that you have to navigate the phone systems of insurance companies, pharmacies, and now the patient. While we can't control those other systems, we train our teams to answer the phone within 8 seconds or less.
The importance of human connection
When you call Amber Specialty Pharmacy, you won't be on hold for hours. Pharmacists are available 24/7 to answer questions. Patients can reach our team by phone, email, or through the mobile app. Medications, side effects, potential drug interactions, are all common topics. Their deep clinical experience with chronic and rare conditions provides expert guidance, best practices, and open communication to your patients. Our healthcare team walks your patient through their health journey. The support of Registered Nurses, a Registered Dietician, and other specialists sets patients up for success.
Dealing with a diagnosis can be scary and confusing. Our team is unmatched in providing patients with confidence and support.
Technology and patient-focused education boosts adherence
Our relationships with patients are long-lasting. We support patients by researching available financial assistance and connecting them to disease-specific resources. To make sure your patients are taken care of, we will always go the extra mile.
Boosting adherence is important to us. Our unique Artificial Intelligence/Machine Learning (AI/ML) system proactively spots the most at-risk patients. When we identify patients who require further help, we deploy additional refill reminder calls, SMS texts, and patient education services. Keeping patients engaged in their health improves adherence.
Patients manage their medications with ease using the online patient portal and new mobile app. Giving them the ability to manage their specialty meds on the go frees you up, making your office life easier. Click here for more information about the mobile app.
Questions? Visit our Provider FAQ page or Contact Us.
Share Article