10 Opportunities to Leverage for Career Advancement
August 11, 2022
Amber Specialty Pharmacy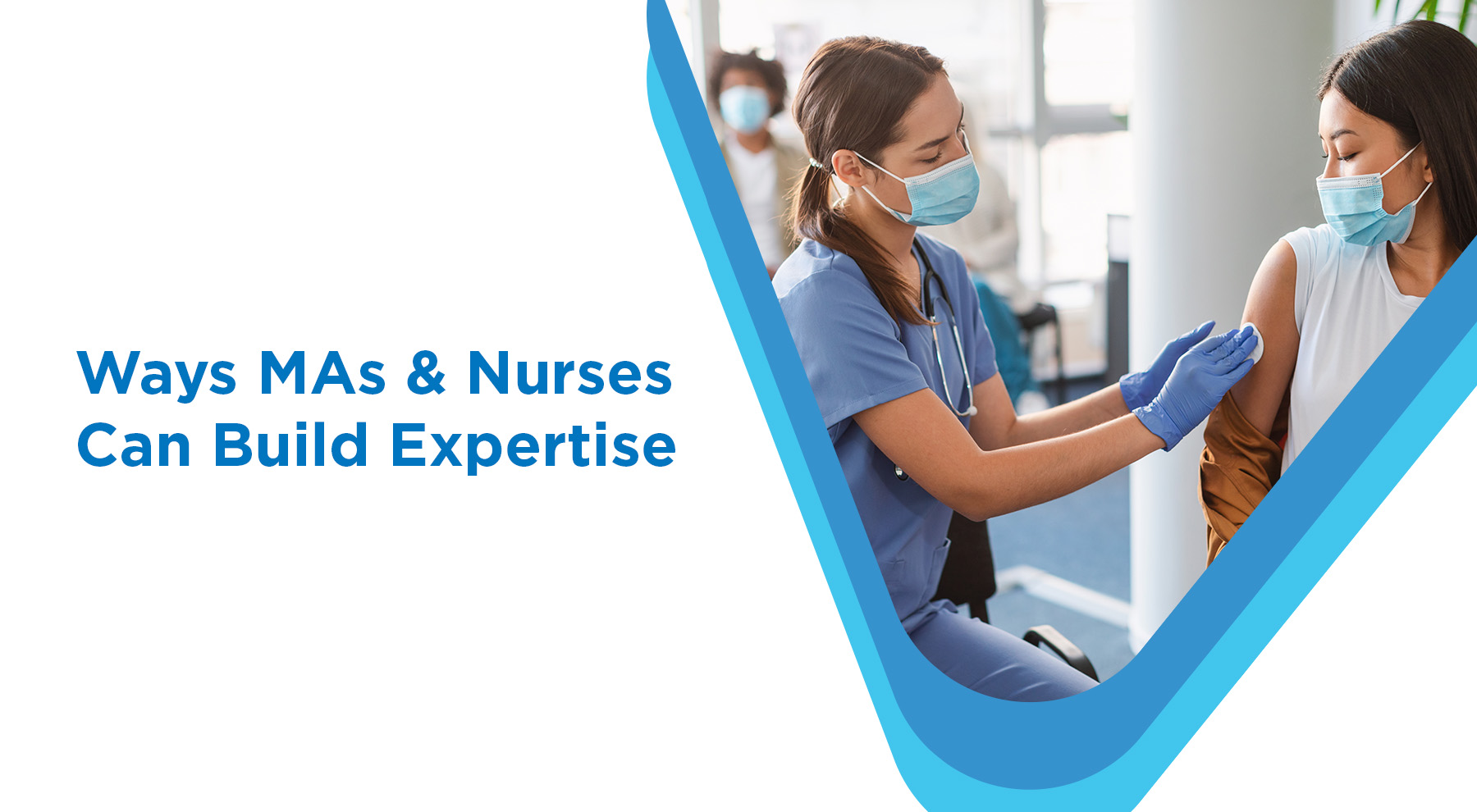 Are you looking for ways to grow your skills in the medical field outside of work? As a specialty pharmacy that works with nurses and medical assistants every day, we hear about your hectic schedules. We strive to find ways to help make your days easier. This is why we did the research for you and compiled a list of opportunities to help you build expertise.
You can enhance your skills and gain new insight through freelance and volunteer work. According to a 2021 survey, 1/3 of Americans take on additional roles outside of their full-time jobs. Courtney Manasco, RPH, is a Pharmacy Manager at Amber Specialty Pharmacy. One thing she has learned in her 25 years in healthcare is the importance of opening yourself up to different experiences.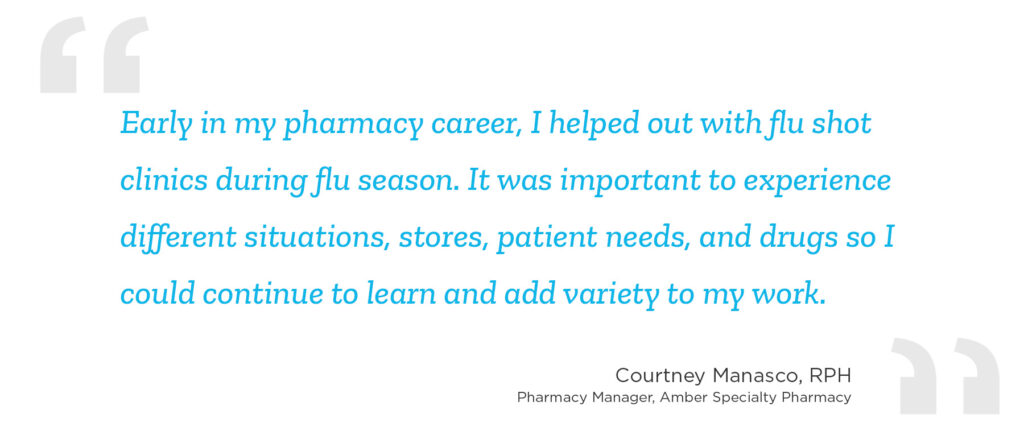 Some of the opportunities listed below may require training and/or certifications. Obtaining new skills leads to career advancement opportunities, raises, or even promotions. As a bonus, many of these roles compensate you for your time.
Check out our list of 10 medical opportunities below to see if something suits you.
1. First Aid/CPR Instructor
Being an instructor is great for those who enjoy interacting with new people. Everyone you teach has the potential to help others during emergency situations. Instructing helps you build social and coaching skills. You do need certification to be an instructor, but you can find training classes at your local Red Cross.

Average pay: $17.10/hour


2. Legal Nurse Consultant

Legal teams look for nurse consultants to share health care knowledge for many types of cases. Lawyers often need help understanding medical records in preparation for a trial. This role is great for helping you enhance your communication skills. You do need a LNCC (Legal Nurse Consultant Certification) for this.

Average pay: $125-$200 per hour


3. Trial Expert Witness

Expert witnesses participate in about 8 out of 10 trials in the US. Legal teams seek out nurses to offer their professional opinions during a trial. For consideration as an "expert", you generally need an advanced degree or significant experience in the medical field. If this is something that piques your interest, look into joining a witness directory like SEAK. These directories are a great way for lawyers to discover you.

Average pay: $54 per hour


4. Medical Transcriptionist

Transcribing medical documents is work you can do from anywhere at hours convenient for you. If you're wanting to sharpen your medical coding skills, then this is a great role to consider. This role helps you master the ability to hear medical jargon and then efficiently process what you hear into documents. You need a diploma or certification in medical transcription for this role.

Average pay: $15-30 per hour


5. Telehealth Nursing

Places like poison control centers, crisis hotlines, and trauma centers operate 24/7. They need telephone nurses to assess calls. This position is often remote work at hours that are convenient for you. It involves evaluating a patient's symptoms and assisting them in the next steps of care. Telehealth nursing helps you become a better communicator with all types of patients and professionals. You do need an active RN license and several years of bedside nursing experience to qualify for this.

Average pay: $32-47 per hour


6. Home Infusion Administration

The demand for in-home infusion treatments is growing. More patients are preferring to receive infused medications in the comfort of their homes instead of inpatient settings. Each visit generally takes 2-3 hours, so you can work as little or as much as your schedule allows. You need an active RN license and infusion experience to qualify. This can be a great way to enhance your hands-on medical skills.

Average pay: $37-$46 per hour


7. Phlebotomist

A phlebotomist can be a full-time career, but this can also be freelance work. When patients feel uneasy having their blood drawn, they need extra support to help put them at ease. The ability to calm patients is an important skill to master in healthcare. If you are a medical assistant, this position does require you to get a phlebotomy certification. Depending on the program you choose, you can obtain certification in as little as eight weeks. Most nurses already have on-the-job training for this.

Average pay: $18 per hour


8. Seasonal Flu Clinics

Giving flu shots can be a great seasonal side job. Many clinics and facilities seek help during flu season. Medical assistants need training to administer vaccines. Just like the phlebotomy role, some patients require extra support when it comes to needles.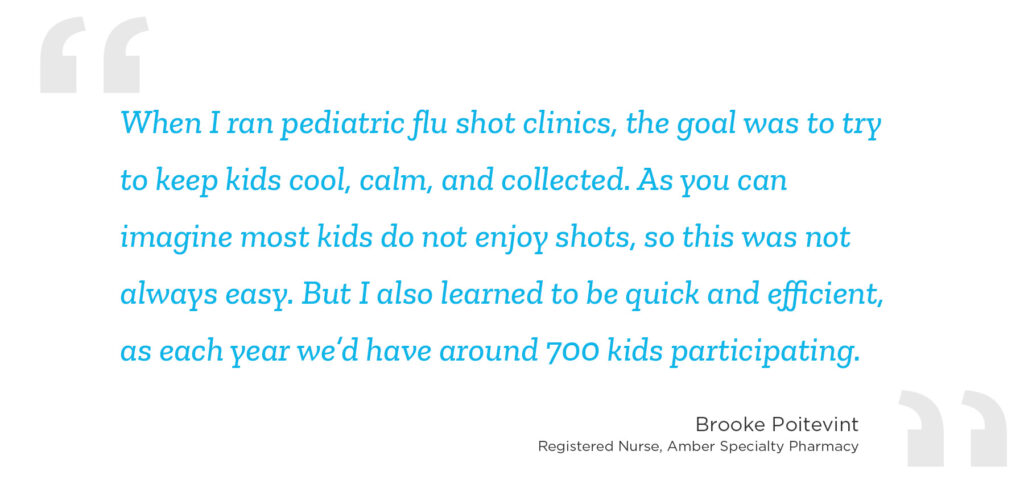 Flu shot clinics are another great way to master your ability to calm patients in stressful situations. Check with your local staffing agencies or health department for opportunities.

Average pay: $30.93 per hour


9. Substitute School Nurse

If you enjoy working with kids, you should consider subbing in a school on your days off. Schools look for temporary nurses to fill in when full-time nurses are absent. You have the option of turning down any calls you receive, so you can work within your schedule. This can be a great way to improve your patient care and communication skills with children.

Average pay: $27.50 per hour


10. Local Fundraising Opportunities

Are you passionate about a specific healthcare cause or disease? Try reaching out to local groups to see if they need volunteers for an upcoming event or fundraiser. Your medical background can be beneficial for an organization. Fundraising also helps you build a social network. You're meeting other professionals and accomplished members in healthcare who can become valuable contacts throughout your career.
Just imagine where you'll be one year from now if you take the leap and participate in one of the opportunities mentioned above. Maybe you discover new skills or perfect existing ones. You led others through volunteer work, and are now an ideal mentor and leader to others at your clinic. Taking on freelance work in healthcare is extremely beneficial to enhancing your career.

We hope you found some options in this list to explore further. For more career tips, download our ebook "A Medical Assistant and Nurse's Handbook to Growing Your Skills for Tomorrow".
Share Article