eBook: A Medical Assistant & Nurse's Handbook to Growing Your Skills for Tomorrow
August 11, 2022
Amber Specialty Pharmacy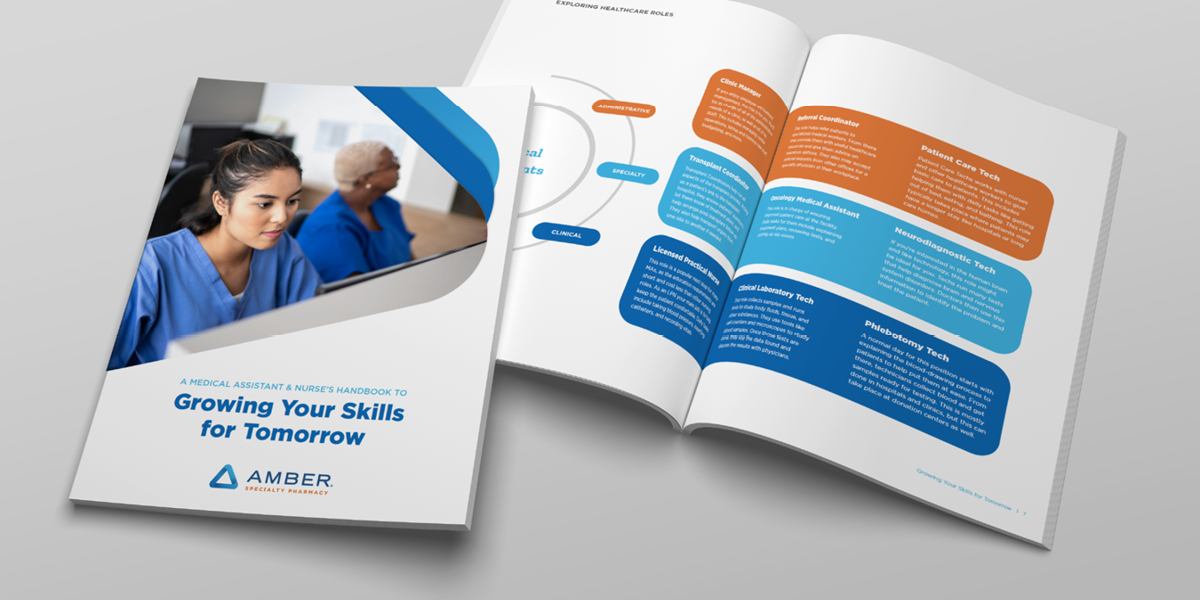 Do you find yourself thinking of how your strengths could be better utilized at your clinic? Staying competitive in the workplace means looking for ways to expand your knowledge.
At Amber Specialty Pharmacy, we work with medical professionals at all levels. Our insight comes from our own skilled medical staff and from working closely with other specialties and clinic sizes. We know your days are busy, so we compiled research for you.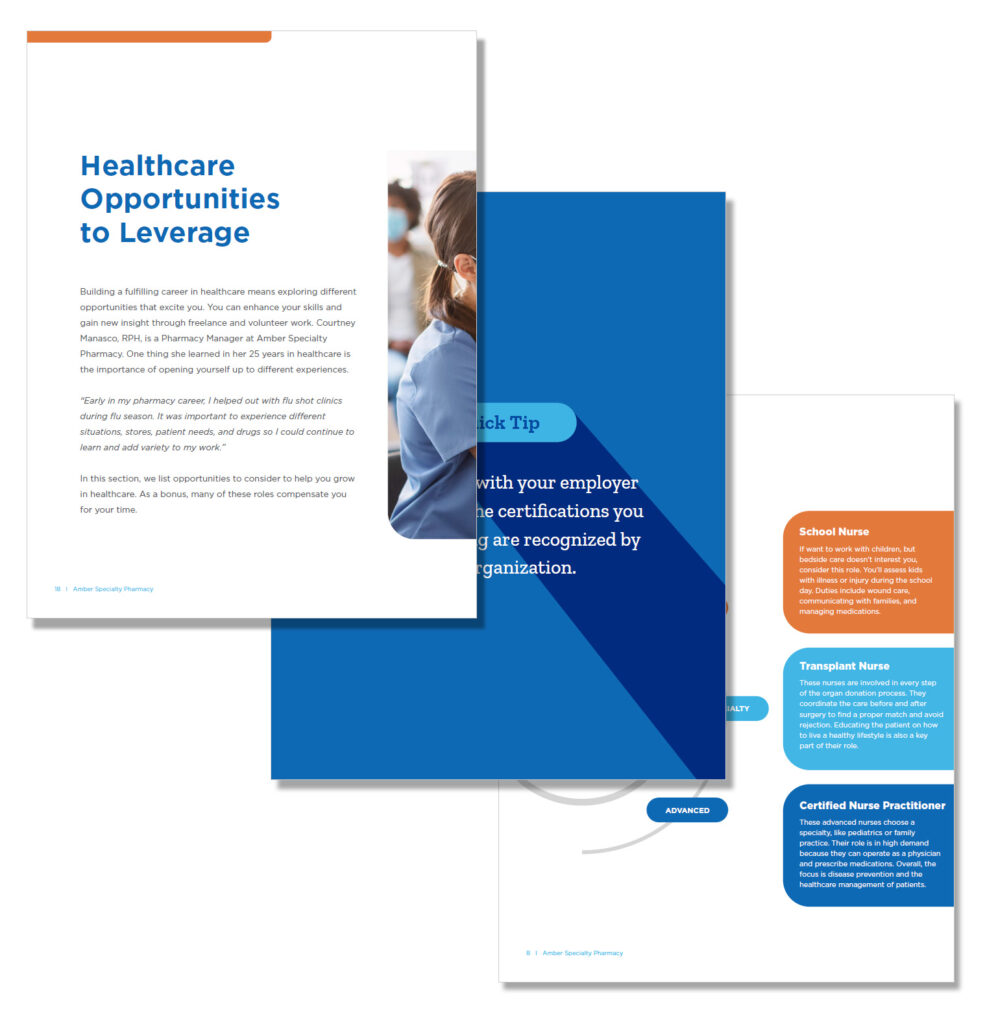 Contents
Exploring Healthcare Roles
Evolving in Healthcare — One Nurse's Experience
Position-Specific Certifications
How to Leverage Healthcare Opportunities
Optimizing Your Routine
Download Today
For a breakdown of different opportunities to help you grow your skills for tomorrow.
Share Article