Oncology Spotlight: Thyroid Carcinoma
August 01, 2022
Amber Specialty Pharmacy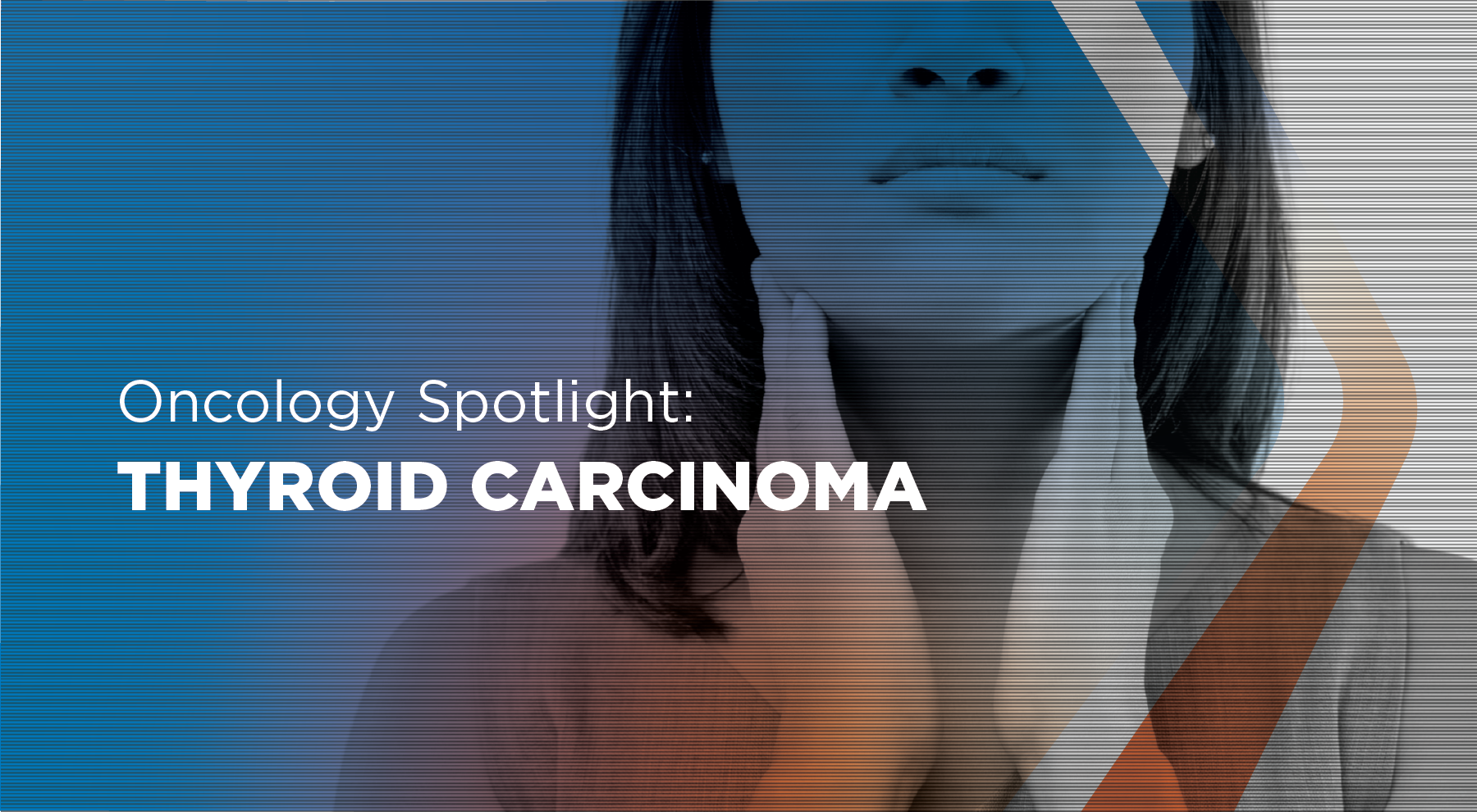 In this blog, we highlight patient and provider perspectives on thyroid carcinoma. We also dive into what's new in oncology and feature a successful treatment for patients with thyroid cancer.
The word "cancer" is something no patient wants to hear when coming into the office. Thyroid cancer is often referred to as "the good cancer" due to its prognosis. It is the most prevalent endocrine cancer diagnosed in the U.S. with an estimate of 43,800 new cases in 2022.
The 5-year survival rate for the majority of patients with thyroid cancer is over 98%. Despite the positive outlook, patients come to us with worry about their cancer diagnosis and treatment. How can healthcare providers and pharmacists work together as a team to ease patient fears surrounding cancer?
The Patient's Perspective on a Cancer Diagnosis
Most thyroid cancers are asymptomatic in early stages. As cancer progresses symptoms like a lump, swelling, or difficulty swallowing become noticeable. Many patients brush off these first signs, thinking it relates to another area of their life. For example, a patient with a history of cysts assumed the lump on her neck was just another cyst.
Why does this matter?
Patients carry on with everyday life, not realizing there is a bigger issue at hand.
Once patients come in for a checkup on something they thought was minor, it can be a shock to go through the process that leads to a cancer diagnosis. Patients experience a lot on their journey to a diagnosis including confusion, worry, and fear of the unknown. For one such patient, Nancy, it took over a year to reach a definitive diagnosis. From the first visit about the lump to the confirmation of thyroid cancer, she had CT scans, 2 ultrasounds, multiple biopsies, and an MRI scan. She then went on to have a total thyroidectomy.
Problems Faced by Oncology Providers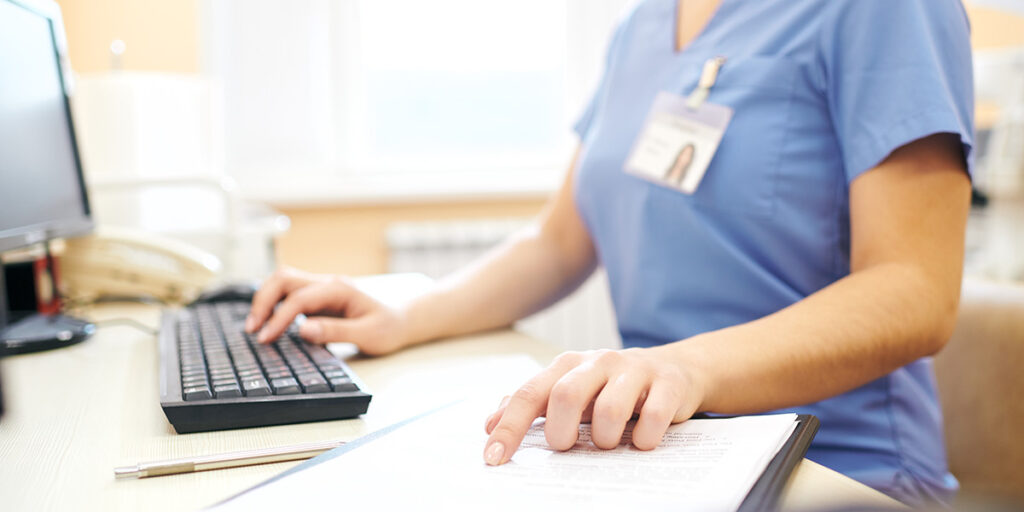 In our experience, patients are desperate for answers about their condition. The mountain of administrative work placed on providers takes time away from patients. According to the American Medical Association, 88% of physicians describe the burden associated with prior authorization as high or extremely high.
Delayed prior authorizations can cause adverse events for patients waiting to get their treatment. Amber Specialty Pharmacy will assist you through the coverage approval process to get your patients on therapy quicker.
Despite thyroid carcinoma being referred to as "the good cancer" that usually does not ease the patient's mind. Your patient has gone through a lot to reach this diagnosis and the word cancer is all they hear.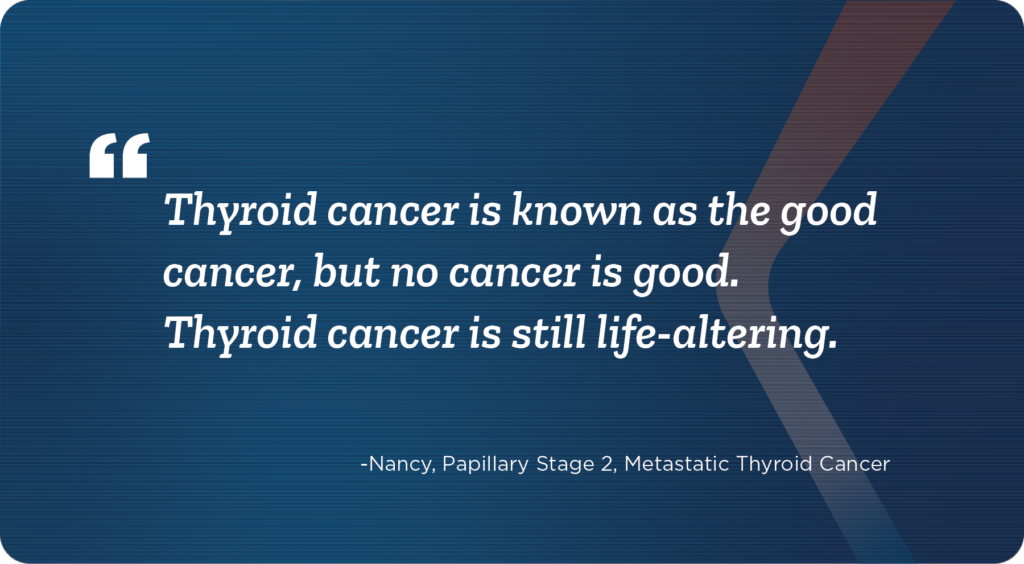 A strong relationship between patient and provider is necessary to improve patient outcomes. Educational resources, support groups, and counseling (NLM) are tools to help support that relationship.
COVID-19 Continues to Effect the Healthcare System
Also, two years into the pandemic, the oncologist's caseloads are still being impacted. According to IQVIA, the number of oncology cases are significantly lower (20-29%) compared to pre-COVID levels. Because of COVID, patients have delayed their appointments or have not sought treatment/follow-up leading to delayed diagnoses. The effects of COVID made it hard to intervene early. Now, cases are more progressed at the time of diagnosis. The pandemic also caused a shift towards oral medications to reduce hospital visits and give patients flexibility.
Exciting New Progress in Oncology Treatments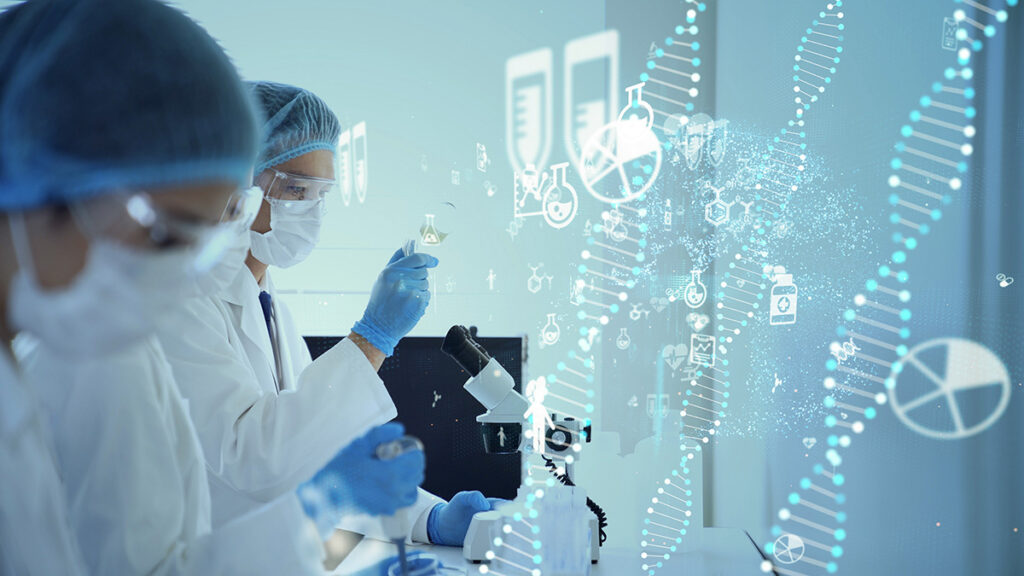 In recent years, we've noticed a trend in the types of therapies developed for cancer treatments. The pipeline of oncology drugs focuses on highly targeted therapies for rare cancers. In fact, oncology clinical trials increased by over 50% in 2021. Those trials mainly consisted of specialized therapies for small patient populations (IQVIA).
There are three therapeutic categories of notable growth and discovery. Small molecules, immunoncology, and non-immunogenic protein therapies.
Small molecule – This type of therapy continues to go down a highly targeted path. Typically, this advanced research comes from small independent biopharma companies. Upcoming methods of action for research are PROTACs, molecular glues, epigenetic modulators, and immune response stimulators. These approaches involve changes to genes and proteins. Why do they matter? Each method has potential to change the development of targeted therapy drugs. These concepts are relatively new and require deeper clinical studying.
Immuno-oncology –  Immuno-oncology therapies prompt a reaction from the patient's immune system. Causing it to target cancer cells. One example used for the treatment of cancer is Keytruda®. Immune checkpoint inhibitors taken with other classes of small molecule therapies or traditional chemotherapy, prove to be effective in treating a variety of cancer types.
Non-immunogenic protein therapies – These targeted therapies use enzymes to block the action of protein kinases. This therapeutic classification doesn't create an immune response. Instead, they modify proteins to treat and regulate biological functions. Lenvima® is an example of a protein therapy.
How do these therapies benefit patients?
Overall, the goal of small molecule therapies are to create effective drugs. This means fewer drug-related adverse events and side effects. This is what differentiates targeted therapies in the market. As a specialty and infusion pharmacy, we have access to a portfolio of these targeted therapies. Specialty pharmacies play a vital role in keeping patients adherent while they take their medications at home.
Lenvima® and Differentiated Thyroid Cancer
Amber Specialty Pharmacy has access to a portfolio of targeted oral oncology agents. Lenvima® (lenvatinib) is a multitargeted oral tyrosine kinase inhibitor. It is indicated to treat locally recurrent or metastatic, progressive, radioactive iodine-refractory differentiated thyroid cancer. In a clinical study of Lenvima®, 65% of people on treatment had their tumors shrink or become undetectable compared to placebo.
The Value of a Personalized Patient Experience
Your patients taking Lenvima® gain support through our complete pharmacy management program and personalized attention. Our Oncology Center of Excellence guides patients through potential side effects, coordination of benefits, and other specific needs like family planning. Trusting your patients with us guarantees whole-health support to ease their worries throughout treatment.
Get in touch with our team today at 888.370.1724 or [email protected]. Ask for our complete list of limited distribution oncology drugs.
---
Share Article