How to Be a Great Caregiver to a Patient with a Chronic Condition
April 03, 2019
Amber Specialty Pharmacy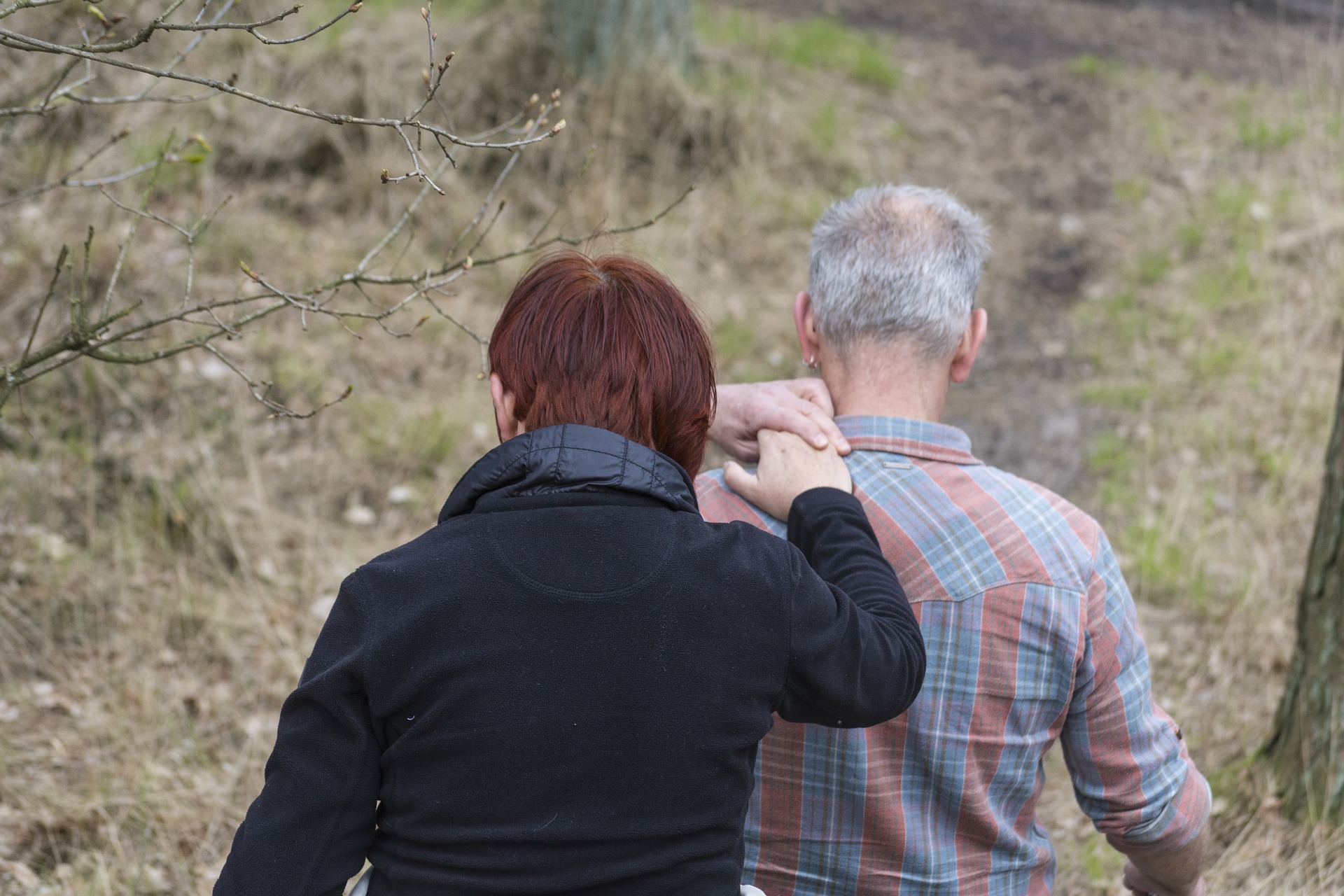 At Amber Specialty Pharmacy, we take pride in going above and beyond to provide personalized support for our patients' clinical, physical, financial, educational and emotional needs. However, patients are not the only ones who need this support.
Caregivers are spouses, relatives, friends and neighbors who can devote hours of every day taking care of patients with chronic conditions. They often struggle with how to best fill this role, while also trying to maintain other personal and professional responsibilities. This can lead to physical, emotional and financial stress.
Being the Patient's Advocate
The burden of being an effective caregiver can seem overwhelming, but these tips can help you navigate this complex role:
Be a good listener. A patient might be more comfortable talking about his or her condition with a loved one. You might get valuable information that could be useful to healthcare professionals to determine the best treatment. You can also be a sounding board as they go through the physical and emotional ordeals of a chronic illness.
Respect the patient's privacy and autonomy. As the caregiver, you are in charge of setting boundaries to protect medical information from other friends or family members and respecting his or her wishes throughout the course of treatment.
Be a strong advocate for the patient in the healthcare system. The patient often does not have the strength or the ability to speak for himself. The healthcare system can be very complicated and challenging. They need someone to help them navigate this process.
Learn all you can about the condition. Ask the right questions to doctors, nurses and pharmacists. Stay current on the latest medical advancements and filter well-meaning advice from the internet and loved ones.
Taking Care of Yourself
You're a better caregiver when you take care of yourself first. Follow these guidelines to help maintain your quality of life:
Grieve the loss of your old life. Patients diagnosed with a chronic illness must often go through a grieving process much as they would for other life-altering events, such as the death of a loved one or the breakup of a relationship. The same applies to the caregiver. You may lose a lot of freedoms you used to have, as you're now expected to be with the patient for medical appointments and to take care of other needs for them.
Realize you can't do it all. Recognize the limits of your time and abilities. You are allowed to have "bad" days when you feel resentful and overwhelmed. It's normal to feel guilty when sometimes your heart isn't in it, and this does not make you a bad caregiver.
Do not isolate yourself even if the patient is homebound. Consider asking someone else to take over your duties for a few hours so that you can do something for yourself. If a friend or family member is not able or willing, many communities have programs that offer these kinds of services. You can also reach out to online support groups, such as CaringBridge, Financial Steps for Caregivers, Family Caregiver Alliance and National Alliance for Caregiving. It can be very beneficial to you and the patient when you connect with others who are experiencing the same challenges.
Do not neglect your own health. You cannot be an effective caregiver if you don't satisfy your own physical and emotional needs. The best way to care for the patient is to care for yourself.
At Amber Specialty Pharmacy, we understand that treatment of complex health conditions involves much more than simply dispensing medication. Caregivers can find additional resources through our condition-specific Centers of Excellence. These teams provide support for the clinical, physical, financial, educational and emotional needs of patients and their caregivers.
Share Article