Prepare and Plan: 5 Tips to Ensure Medication Safety in a Crisis
February 23, 2021
Amber Specialty Pharmacy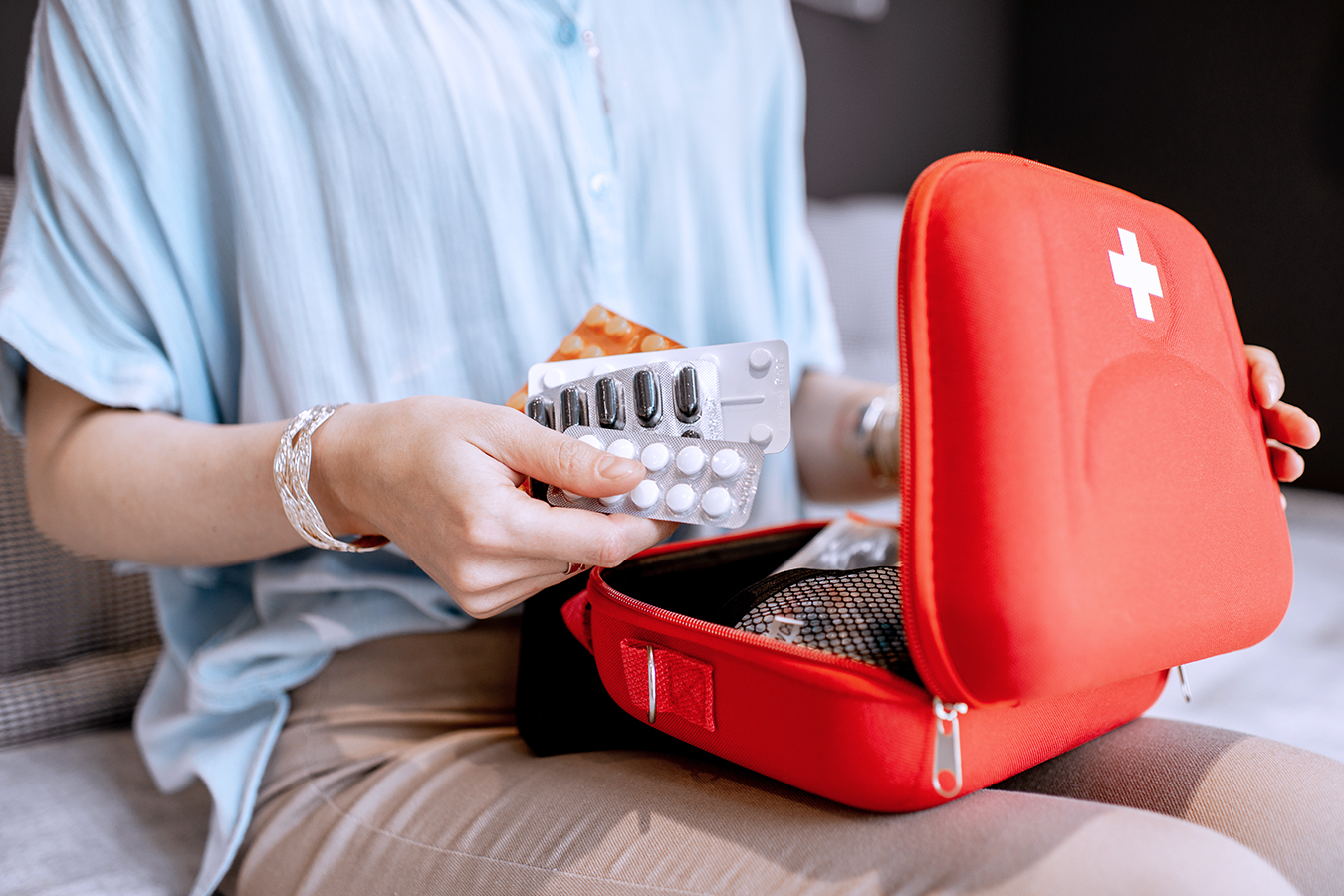 These days, it feels like dangerous weather or a national disaster regularly dominate the headlines. From forest fires to floods, and snow storms to a pandemic – preparing for such disasters can feel impossible. However, for people living with chronic conditions and dependent on medications, having a plan in place is important to avoiding major disruptions in treatment.
Our pharmacists offer the following tips for patients and caregivers who have questions about how to care for medications in the face of any emergency situation.
1. Get a letter from your doctor
If your condition requires power to refrigerate medications or to provide a constant oxygen supply, ask your doctor to write a letter stating as much. In many cases, your local power company will make notes on an account to help them prioritize restoring power. Keep this letter in a safe, dry place.
2. Have a backup power source
Having a portable generator on hand is highly recommended for patients living with chronic conditions. Not only can a generator provide power for medical equipment, it will also support refrigerators to protect cold medications.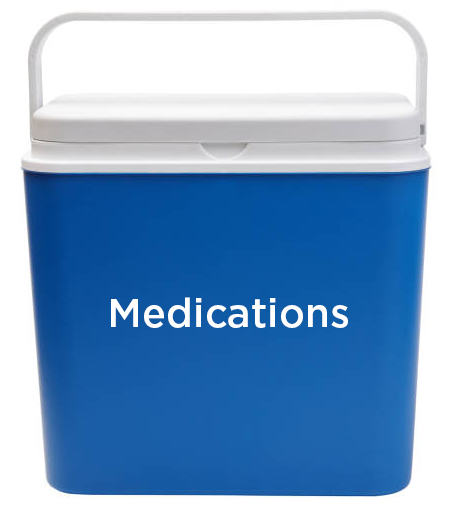 Be sure the generator is started 3-4 times a year and keep at least 3 days of fuel on hand (gasoline, diesel, propane).
If you do not have a generator, your refrigerator will only hold its temperature for a few hours. Be sure you have access to a cooler and ice or frozen cold packs to store any refrigerated medications, if needed.
When using a cooler with ice or ice packs, place medications in a sealed bag.
3. Keep a supply of extra batteries
If you depend on medical devices that operate on batteries, be sure your devices (and phone) are fully charged. Have extra batteries or, for those with internal lithium batteries, a fully charged backup power source. This can be used to recharge a device or phone.
4. Pack an emergency "go" bag
Have a grab bag ready to go in case you have to leave your home. Be sure to include a list of all medications including name, strength, dosing frequency as well as the name and number of the physician prescribing. Also include 3-7 days of medications, insurance cards, and any other necessary medical supplies. These should all be in a sealed bag to keep medications and documents dry.
5. Reach out to your pharmacist
Never take medication that is in question. Many insurance companies have exceptions that allow for early medication fills during natural disasters. If you experience any of the following situations, reach out to your pharmacist or provider as soon as possible to determine the next steps:
Unable to keep your medications at the recommended temperatures.
Missed doses or anticipate missing doses due to weather delays.
Lost or ruined medications due to a natural disaster.
Amber Specialty Pharmacy patients and provider partners should call 888.370.1724 for assistance in navigating any such events in times of national crisis. Our clinical team is available 24/7 to help reduce or eliminate the impact on patients. We also recommend checking our website for updated information about developing or ongoing situations.
For more information on how to plan or respond to emergencies, we recommend the following links from the Food and Drug Administration (FDA):
FDA: Natural Disaster Preparedness and Response
FDA: Food and Water Safety During Power Outages and Floods
Share Article