Clinical Pharmacist Jennifer Howder Cares for the Rare at Amber Specialty Pharmacy
April 19, 2018
Amber Specialty Pharmacy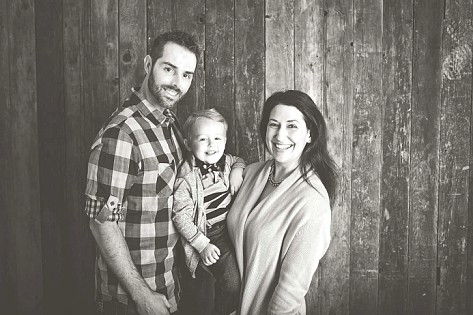 There are currently 7,000 rare diseases identified and treating patients with rare diseases can sometimes present a challenge. Each rare condition is unique, and since they are usually not well known, it can require extra research and hands-on care.
Working with rare disease patients is where Clinical Pharmacist Jennifer Howder thrives. She leads Amber Specialty Pharmacy's Rare Diseases Center of Excellence and finds working on the rare diseases team both interesting and rewarding.
"I find it interesting to learn about conditions that most people may not have heard of," Jennifer said. "Many times, a patient with a rare disease has been living with that disorder for a long period of time, without any available treatment options. I cannot think of many things more gratifying than getting to call a patient and tell them that not only is there an available treatment for their disorder, but that we will be working with them hand in hand to make sure they can get started on it and answer any questions they have."
Jennifer's favorite part of her job is speaking with patients and believes Amber Specialty Pharmacy's patient-centered model of care sets it apart. "At Amber Specialty Pharmacy, we take the time to connect and get to know our patients in a way that some bigger pharmacies aren't able to," she said.
Working closely with healthcare providers is another part of Jennifer's job that she enjoys. "We try to make all of our processes as easy as possible for providers. That includes direct lines to each of our Centers of Excellence so it's easy to reach us," Jennifer said. Amber Specialty Pharmacy's additional provider services include coordination of benefits, prior authorization assistance, patient education, patient financial assistance and more.
Working with rare disease patients isn't where Jennifer's expertise ends. She is a Board Certified Oncology Pharmacist and assists our Oncology Center of Excellence when needed. In her free time, she enjoys spending time with her husband, son, and dog and doing things in the outdoors.
---
Are you a healthcare provider who would like to work with our rare diseases team? Refer a patient today or learn more about the Rare Diseases Center of Excellence.
Share Article