Amber Specialty Pharmacy Launches Mobile App to Improve Specialty Pharmacy Patient Experience
August 30, 2021
Amber Specialty Pharmacy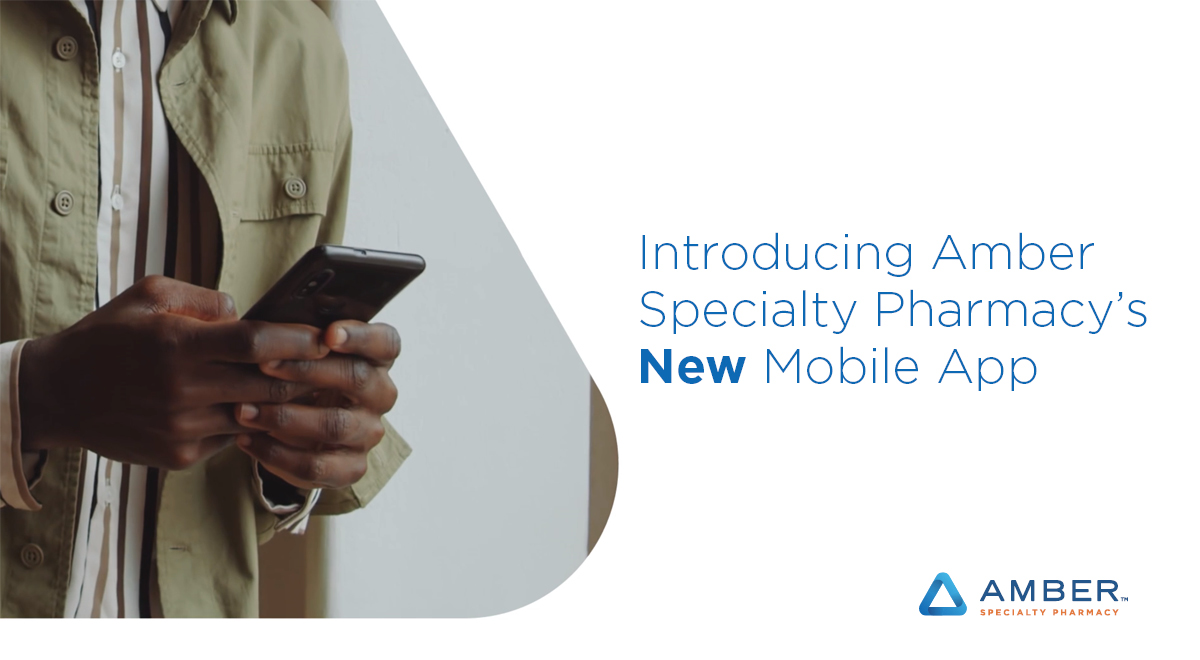 OMAHA, Neb. (Aug. 27, 2021) – Amber Specialty Pharmacy is excited to announce the launch of its mobile app to improve patient engagement and experience. Amber Specialty Pharmacy – a subsidiary of Hy-Vee, Inc. – services patients with rare, orphan and chronic conditions in all 50 states and Puerto Rico.
Though the pharmacy has offered a desktop-based patient portal since 2017, the mobile app provides additional capabilities and puts total account control at the patient's fingertips. The Amber Specialty Pharmacy mobile app boasts numerous easy-to-use features such as refill ordering, shipment/delivery tracking, managing and making payments, and customized pill reminders that help patients with multiple therapies remember which medications to take and when to take them. Additionally, patients are able to chat with pharmacy staff, as well as access videos, pamphlets and articles within the app directly related to their condition and diagnosis.
"The multi-team effort and dedication behind our mobile app is a perfect example of what we mean when we say we are the independent, innovative specialty pharmacy," says Kristin Williams, President of Amber Specialty Pharmacy and Chief Health Officer at Hy-Vee. "We invested months of work to ensure this app offers features that instantly impact and improve patient experience. We are thrilled to offer this resource to our patients and their caregivers to help them feel more connected and involved with their health." 
The mobile app is available via both the Google Play Store and iTunes. Providers and patients can read more about the mobile app here. For more information about Amber Specialty Pharmacy's services, call (888) 370-1724email [email protected].
Share Article