Amber Specialty Pharmacy Added to Eisai's LENVIMA® Network
May 12, 2022
Amber Specialty Pharmacy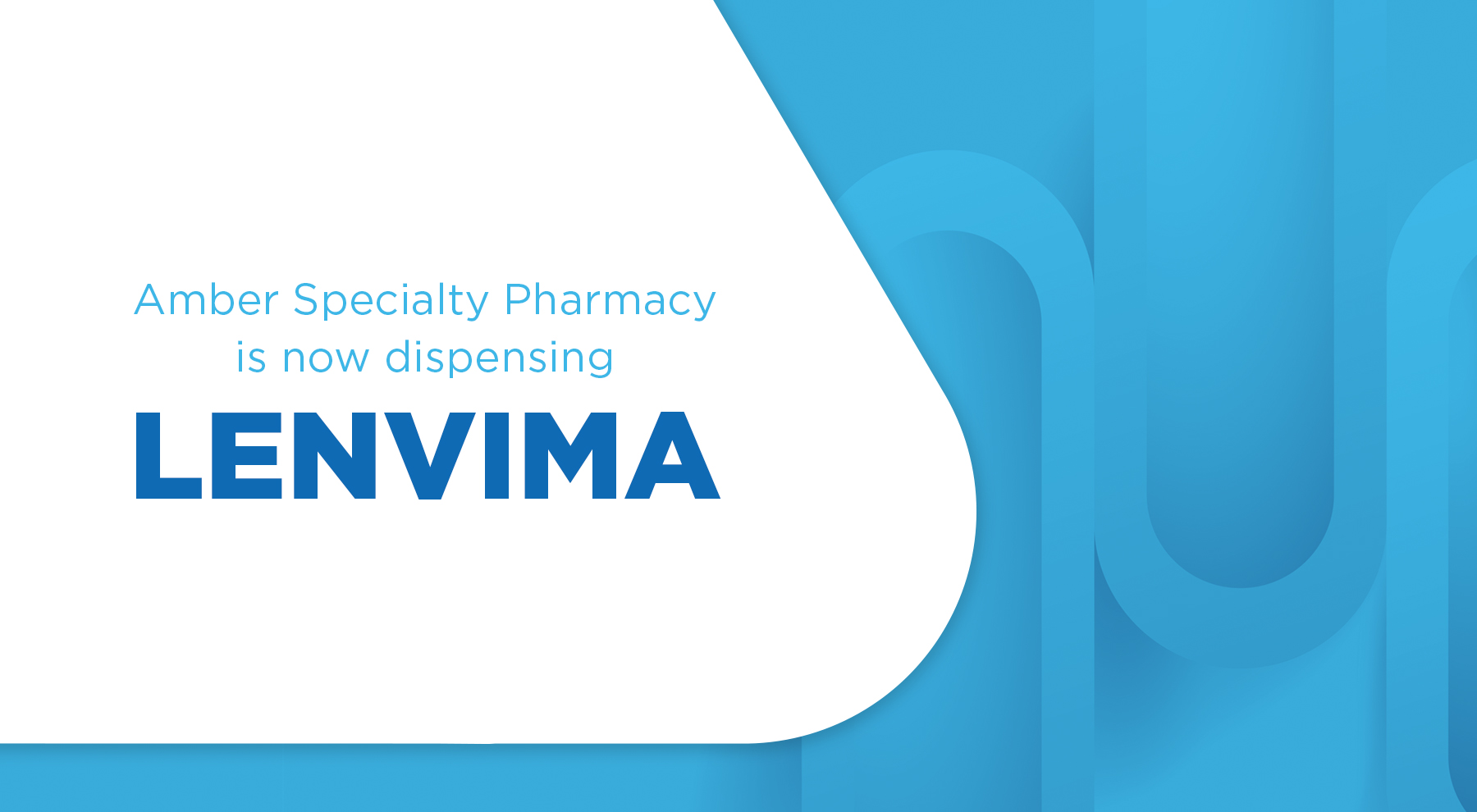 OMAHA, Neb. (May 11, 2022) – Amber Specialty Pharmacy announces today that they will begin dispensing LENVIMA® (lenvatinib). Used by itself, LENVIMA® treats differentiated thyroid cancer (DTC) when it can no longer be treated with radioactive iodine, and hepatocellular carcinoma (HCC) when it cannot be removed by surgery. LENVIMA® is used with other medications to treat additional types of cancers, including advanced renal cell carcinoma (RCC), advanced endometrial carcinoma. LENVIMA® is manufactured by Eisai.
Amber Specialty Pharmacy's high-touch service model will support patients, caregivers, and oncology specialists throughout the country. Their Oncology Center of Excellence provides an enhanced level of care throughout a patient's treatment journey.
"Supporting patients who are navigating a cancer diagnosis is one of the most important things we do," said Kristin Williams, president of Amber Specialty Pharmacy. "We are honored Eisai recognizes the value our whole-health approach offers oncology patients. From reducing or eliminating financial barriers, to one-on-one counseling with our registered dietitian – and everything in between – oncology professionals can trust Amber Specialty Pharmacy to make sure patients have the medicine and support they deserve."
For more information about Amber Specialty Pharmacy oncology services, call (888) 370-1724. Download the oncology referral form here.
Share Article