5 Ways Nurses can Optimize their Daily Routine for Success
August 11, 2022
Amber Specialty Pharmacy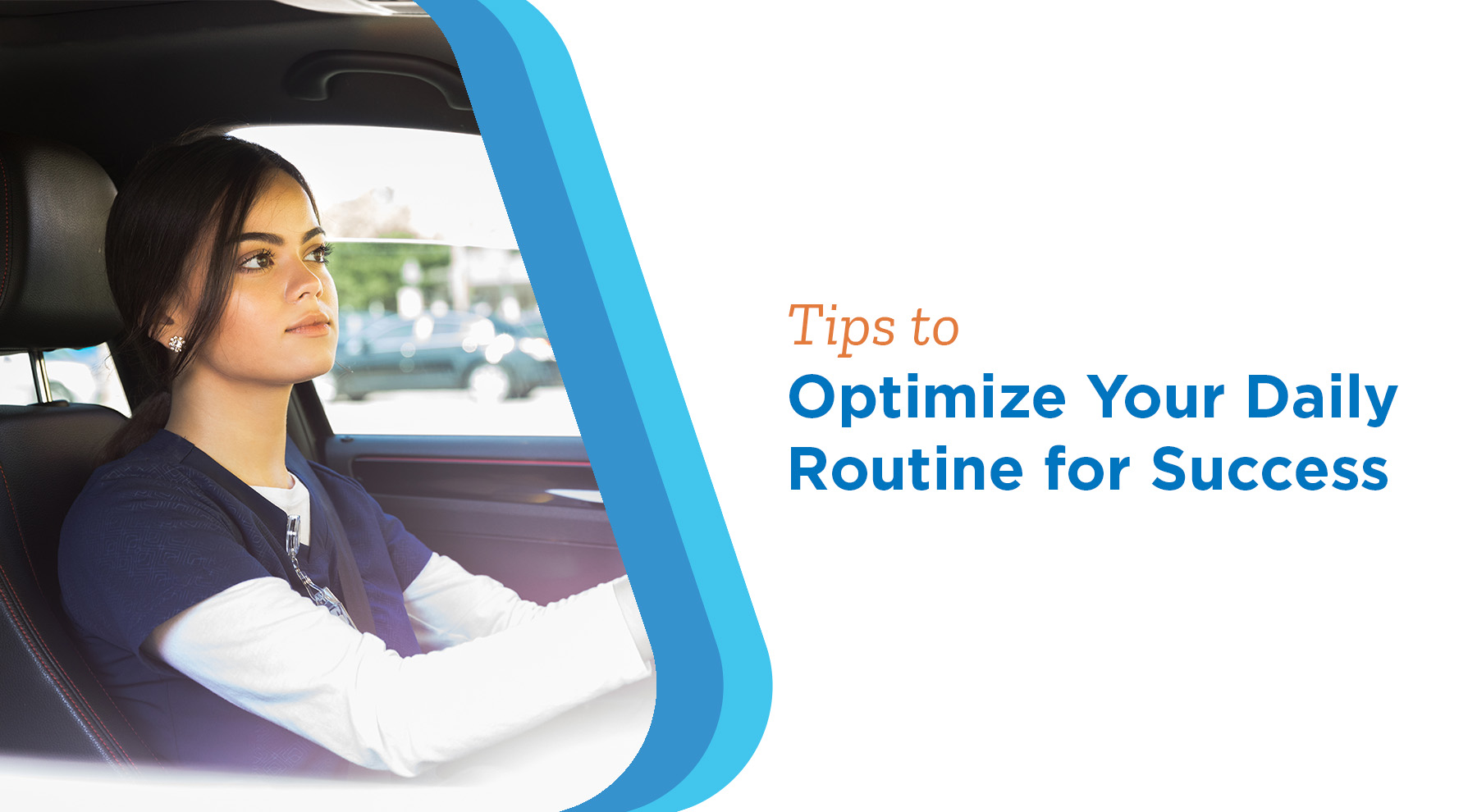 "Routine" is probably not the first word that comes to mind if you work in healthcare. As a Nurse or Medical Assistant (MA), you know that every day is different. From helping patients to constantly changing schedules, it can feel impossible to get anything done.
Being in the industry for over 23 years, we've worked with all types of Nurses and MAs. We know how hard it can be to make time for yourself, especially when you don't have a steady daily routine. Over time, this can leave you feeling stressed, overworked, and burnt out. No matter the specialty, clinic size, or type of health system, both roles are susceptible.
That's why we've created a list of 5 ways to improve your daily routine to help you thrive at work. These tips will help healthcare workers like yourself start feeling excited about work again. If you want to take your daily routine to the next level, consider these tips below.
1. Consider Sleep Hygiene an Investment
In order to set yourself up for success, you have to start with the basics. Getting a full 8-9 hours of sleep every night is not only necessary for your own health, but needed to deliver safe nursing care as well. Research shows that nurses who get 6 hours of sleep or less nearly triple the risk of making an error. In addition to putting their patients' health at risk, they risk their own as well. Lack of sleep is the leading cause of drowsy driving and sleep-related crashes.
To prevent this you need to invest in your sleep hygiene. Whether you're working a day or night shift, where you sleep plays a huge role in the quality of rest you're getting. According to the Sleep Foundation, good, solid hours of sleep require darkness.
To accomplish this, they suggest getting blackout curtains to prevent any light from entering your room. With over 46,000 positive reviews on Amazon, these curtains are a great, affordable option. If you sleep in a designated room at work, consider putting a towel or blanket under the door to block out light from other rooms.
2. Pre-Plan Your Route
Working in healthcare, you know how important it is to get to work on time. This is not only for the benefit of your patients, but ensures your job security as well. Showing up late leaves your patients with a coworker that is likely tired and ready for bed, thus hurting their level of care. It can also affect your length of employment as often times too many tardies can lead to being let go.
To prevent this, use smartphone apps like Waze to help you pre-plan your commute. With over 3 million positive reviews in the app store, Waze gives you the ability to always know what's happening on the road. From alternate routes to real-time traffic reports, this app has what you need to make sure you're never late again.
3. Get the Most Out of Your Commute
Whether you're stuck in traffic or have a quick drive to the clinic, there are multiple ways you can get the most out of those extra minutes. Nursing podcasts are a great way to improve your clinical knowledge on the go. Podcasts like FreshRN are great as they offer advice from experienced nurses. They cover a variety of topics from orientation, code blues, tricks of the trade, and more to help you get the most out of your career in healthcare. Episode 25 is perfect for those wanting to learn more about how to grow in their field. They talk about nursing certifications, why they are important, and how to get certified.
The Nurse Keith Show is another great option for those looking to grow. Hosted by Board-Certified career coach Keith Carlson, it is a destination for forward-thinking nurses. Its mission is to help you create the most satisfying nursing career and life possible.
Another great tool you can use to help you get the most out of your commute are audio courses. Audio courses allow you to earn more education hours on the go. And more education hours mean more career opportunities for you.
4. Meal Prep. Your future self will thank you.
Working in healthcare your time is limited. You barely have time to grab a snack from the vending machine, nonetheless wait in line at the cafeteria. Food delivery services can be costly, lack healthy options, and come with long wait times. So what is one to do?
Our Registered Dietician Megan Hall has been working in healthcare for over 10 years. Knowing how hard it can be to eat healthy while working in such a fast-paced field, she has tips and tricks she learned from working in the industry.
Invest in the right supplies. Before you start prepping, invest in good food storage containers. These, along with a high-quality lunch bag, will help your food stay fresher and last longer.
Prep the same meals. Save time by prepping the same meal for your work days. Find 10 healthy meal prep recipes you can make in 30 minutes or less here.
Bring out the crockpot. Look for meals with low prep time and high protein. Recipes like this citrus, thyme homestyle turkey and slow cooker salsa chicken are great options. Both take less than 20 minutes to prepare and have over 30 grams of protein per serving.
Bring grab-and-go snacks. Pack snacks that are not only easy to throw in your bag but easy to prepare. Snacks like crackers and hummus, apples and peanut butter, and fruit and Greek yogurt are great options. They require very little prep and help give you the extra energy you need to get through your shift.
Have your dinner waiting for you at home. After working a long 12+ hour shift, the last thing you want to do is make a full-course meal. Save yourself time and energy by having your dinner (or breakfast if you worked the night shift) prepared and ready for you to enjoy.
5. Stretch it Out
Working 12-hour shifts can take a major toll on your body. By mid-shift, you may find yourself feeling stiff or sore, making it hard to concentrate. To help avoid this, Harvard Medical School suggests stretching on a regular basis. While the idea of stretching every muscle may not seem possible with your busy work schedule, this does not have to be an all-day event.
A panel from the American College of Sports Medicine agreed that healthy adults should stretch at least two to three times a week. For best results, they suggest spending a total of 60 seconds on each stretching exercise. So, if you can hold a stretch for 15 seconds, repeating it three more times would be ideal.
Be on the look for stretches that you can easily do at work or at home. This seated leg exercises video, created by New York-Presbyterian Hospital, is a great stretching routine for beginners. It requires little time and zero equipment.
For something more tailored to your needs, you can also look for a physical therapist for help. Your local YMCA is a good place to start. Anyone can book an appointment – you don't need to be a Y member, nor do you need a referral from a doctor.
If you're tired of feeling stressed, it's time to put yourself first. Add these 5 simple tips and changes into your daily routine today and see your life begin to change for the better.
Looking for more career advice? Download our ebook "A Medical Assistant and Nurse's Handbook to Growing Your Skills for Tomorrow".
Share Article