5 Pharmacy Myths Busted
September 13, 2017
Amber Specialty Pharmacy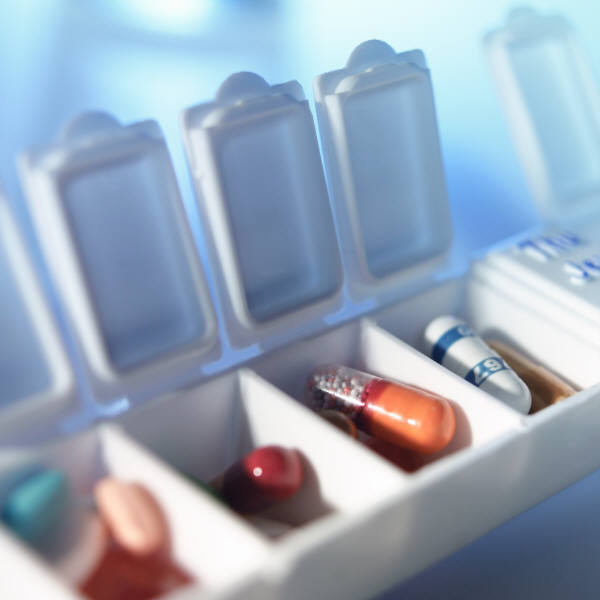 Patients rarely get the opportunity to see what goes on behind pharmacy doors, which is why there are misconceptions about pharmacies and pharmacy staff. Our team wanted to debunk some common myths by sharing the facts.
Myth: Pharmacists just count pills all day.
Fact: Pharmacists do so much more! Pharmacists spend their time counseling and educating patients on their condition and their medication and making clinical interventions. They also check with prescribers on dosing information and inform patient and prescribers of possible drug interactions. All of these activities are vital, especially when patients are on life-saving medications.
Myth: Natural supplements are always a better choice.
Fact: Be wary of any supplements that promise amazing results. Vitamins and supplements don't have as many standards as prescription medications and could have side effects or drug interactions that are not listed on the label.
Myth: My pharmacist doesn't need to know about over-the-counter medications or vitamins, only prescribed medications.
Fact: Your pharmacy team should be aware of any vitamins and supplements in you are taking. This way, any drug interactions can be avoided.
Myth: If I feel well, I can skip my medication. If I'm really not feeling good, I can take more than the label says.
Fact: You need to take your medication exactly as prescribed. Taking it at the wrong time or skipping doses disrupts therapy and may cause a flare or other adverse event. If you're not taking your medication because of side effects, be sure to tell your pharmacist and healthcare provider. Learn more about the importance of medication adherence by downloading Amber Specialty Pharmacy's fact sheet.
Myth: Vaccines are dangerous.
Fact: There has been a growing mistrust of vaccines in recent years. Some believe that there is a link between vaccines and developmental disorders in children, like autism. However, there is no evidence that vaccines cause autism and this can make people lose sight of how important vaccines are. The Centers for Disease Control and Prevention has information on vaccine safety research if you'd like to learn more. This research includes which people should not receive certain vaccines and the side effects reported after vaccinations. If you have questions about a vaccine, you can always ask your pharmacist.
As pharmacists, we enjoy interacting with patients—that's why many of us got into pharmacy in the first place! If you ever have a question about pharmacy or medications in general, talk to your pharmacist. I'm sure he or she would be happy to bust any other myths not covered in this post.
Share Article