Ways a Specialty Infusion Pharmacy Can Save You Time
June 08, 2021
Amber Specialty Pharmacy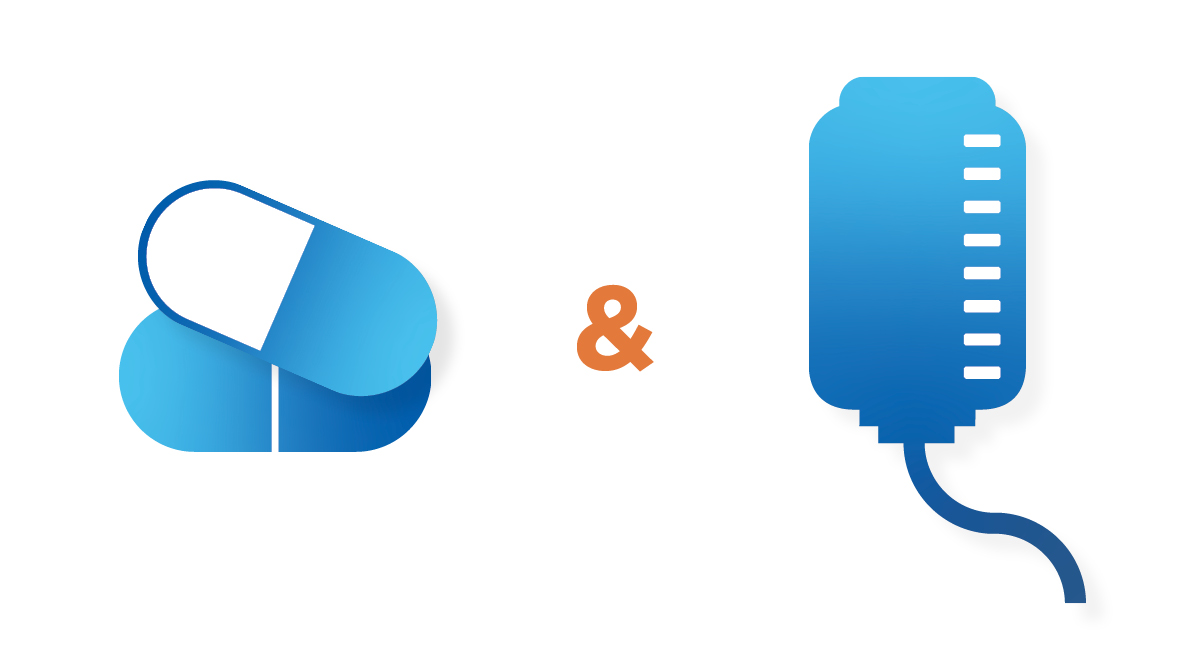 Saving You Time and Resources
As a healthcare provider, you only have so much time in a day and your days need to run as smooth as possible. Your specialty medication and infusion therapy patients have many of the same needs. Did you know that while there are differences between specialty pharmacy and infusion therapy, there are similarities that can save you time?
You need consistent and reliable communication. You are looking for a pharmacy that offers easy-to-use specialty and infusion therapy services. With this combined model of care, there is better coordination between specialty medication and infusion therapy services. Our administrative support saves you time by removing redundant tasks. For example, duplicating prior authorizations or waiting on verification calls. 
Let's take a closer look at these two areas of service and see how a combined specialty pharmacy care approach leads to more cost effective care while still saving you time.
Managing Specialty Medications Made Easy
A specialty pharmacy consists of high-touch care for patients who are being treated with specialty medications. The two main characteristics of specialty drugs are cost and complexity.
When a patient is dealing with a complex medical condition, specialized care services help patients handle their meds correctly. Learning to manage health needs and a complicated medication schedule can cause anxiety. Do you worry that your patients need help with their medication or closer clinical monitoring than your schedule allows? A specialty pharmacy's team of clinical pharmacists, nurses, and dieticians can help you by:
Handling the patient's benefits investigation and copay assistance needs.
Following your patients and providing you regular adherence reports.
Troubleshooting medication side-effects or possible drug interactions.
Providing dietary consultations to address nutritional concerns
Providing you and your team with consistent patient updates.
The Similarities between Infusion Therapy and Specialty Pharmacy
Infusion therapy services can be an integral part of a specialty pharmacy. They focus on a broad range of medications for patients via IV injection or with the use of a catheter. In many cases, specialty medications are used in infusion care. Specialty pharmacy and infusion pharmacy patients also share common traits. For example, treating complex medical conditions with high cost medications and ongoing monitoring.
With the help of a specialty infusion provider many of the same benefits that apply to specialty pharmacy can save you time with your infusion patients. Like a specialty pharmacy, infusion patients require help with benefits investigation, patient training and ongoing support to ensure their health and safety.
By using a specialty infusion pharmacy less of your time is spent duplicating efforts like benefits investigation and prior authorizations. We have a team of skilled experts to help you and your patients with these processes, which in turn gives you back your time.
A Specialty Infusion Pharmacy Can Lighten Your Load
As a provider, you value a seamless one-stop specialty infusion pharmacy to assist you with coordinating specialty medication and infusion therapy needs. It's a big relief to save time and know your patients are still receiving the care they need. You and your team will grow to appreciate our reliable help with patient adherence and clinical monitoring.
To begin saving time, try our easy-to-use specialty infusion pharmacy services. Our team of specialists are available 24/7 to answer any questions. To refer a patient who needs to start a specialty medication or begin infusion therapy, try our convenient provider portal.  
Share Article