The Role of Specialty Pharmacy in Cancer Care
April 10, 2019
Amber Specialty Pharmacy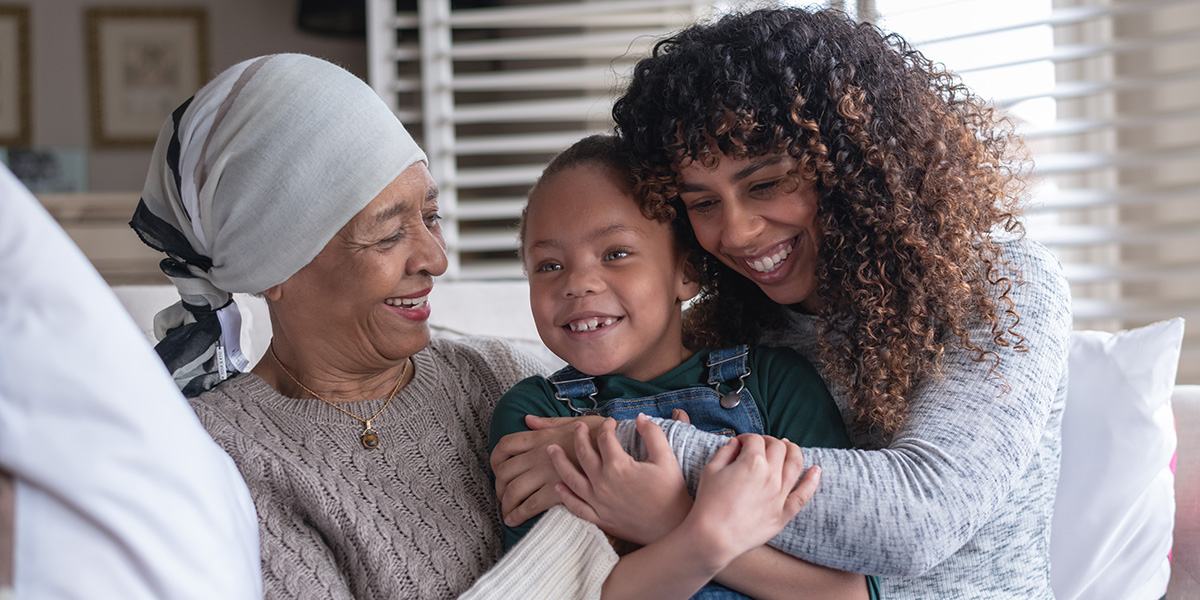 Specialty pharmacies provide medication and patient support for people diagnosed with complex health conditions, such as cancer. Patients with cancer often work with specialty pharmacies to get the medication and clinical support they need to manage their treatment. The level of service and additional resource programs offered through many specialty pharmacies help patients with cancer stay medication adherent and achieve the best possible outcomes.
Helping Cancer Patients Stay Medication Adherent
In one study, the strongest predictor of treatment adherence for patients receiving oral chemotherapy was their level of satisfaction with clinician communication and treatment. This finding places responsibility on specialty pharmacies to dispense high-quality customer service in addition to medications.
Patients prefer the convenience of oral chemotherapy, but there is concern about medication adherence when patients receive chemotherapy outside of a clinical setting. When patients with cancer are depressed, have a hard time managing medication side effects or feel like they are a burden on their loved ones, they are more likely to be non-adherent. Specialty pharmacies that address these aspects of care can improve adherence for oral chemotherapy medications. Understanding why patients are non-adherent is complex. Specialty pharmacies are constantly developing new programs to support oncology patients and improve compliance.
Predictive Adherence Tools
One way specialty pharmacies can help patients with cancer manage their treatment is through predictive adherence tools. Automated intelligence and machine learning algorithms use data to identify patients who may have a higher risk of non-compliance. Once those patients are identified, specialty pharmacies can respond with additional support services designed to keep patients on their medications.
At Amber Specialty Pharmacy, we use the latest technology to identify patients who are at-risk for non-compliance and respond with proactive steps and additional touch points to help them take their medication as directed.
Clinical Expertise in Cancer Medications
Specialty pharmacies help patients remain adherent with their knowledge about specialty medications. Specialty pharmacists have experience and training on the medications used to manage complex health conditions, such as cancer. This allows specialty pharmacists to become familiar with cancer medications and the entire treatment journey for their cancer patients and caregivers.
Clinical pharmacists at Amber Specialty Pharmacy review every patient's complete medication profile. This important step allows clinical pharmacists to check for potential drug interactions and work with a patient's healthcare team to determine the best course of treatment.
High-Touch Patient Care to Monitor Adherence
Managing cancer therapy requires a coordinated effort between doctors, patients and pharmacists with oncology experience. Patient-focused specialty pharmacies provide expertise and a high level of care. Additional patient interactions across multiple platforms help patients manage cancer therapy successfully.
Some oncology medications have strict regulations as part of a Risk Evaluation and Mitigation Strategy (REMS) program. These drug safety programs are designed to keep patients safe and address serious potential safety concerns. Specialty pharmacies are equipped to manage REMS programs for cancer medications to make sure patients can get their treatment safely.
At Amber Specialty Pharmacy, members of the Oncology Center of Excellence check in with patients regularly. Frequent conversations allow pharmacists to see firsthand how treatment is going, ask about medication refills and answer questions. These interactions provide an opportunity for pharmacists to take a proactive approach to side effect management and help keep patients adherent.
Financial Aid Enrollment Assistance
Specialty pharmacies typically offer support for the financial aspect of cancer care. This can include benefit investigations, prior authorization assistance and investigations into financial aid programs. These services help cancer patients get their medication and avoid treatment delays. Billing specialists and benefit coordinators at Amber Specialty Pharmacy ensure our patients' insurance benefits are applied correctly to maximize their coverage and reduce out-of-pocket costs as much as possible.
Specialty Pharmacy Patient Support Services
In addition to clinical expertise, many specialty pharmacies provide additional patient support services that help patients stay adherent and achieve the best possible outcomes. When patients start their cancer treatment with Amber Specialty Pharmacy, our patient care specialists work alongside clinical pharmacists to provide whole-health patient support. These services include personalized consultations with Amber Specialty Pharmacy's in-house registered nurse, registered dietitian and certified case manager.
Patients with cancer benefit from the support of registered nurses who can answer clinical questions and help them understand their cancer treatment.
Medications used to treat cancer can cause nausea or affect how foods taste. Many cancer patients report loss of appetite, but it's crucial for them to get the nutrients their body needs to fight the disease. At Amber Specialty Pharmacy, we've seen firsthand how personalized nutrition consultations with our registered dietitian can benefit cancer patients. Registered dietitian Megan Hall helps patients develop an individualized meal plan that fits their unique dietary needs.
A cancer diagnosis is overwhelming and life changing. It can be difficult to find reliable help and support services, such as transportation assistance or support groups. The certified case manager at Amber Specialty Pharmacy is a dedicated patient advocate who connects people to the resources that can help them manage their treatment.
Each member of Amber Specialty Pharmacy's patient care team provides specialized care to help cancer patients manage their treatment. In addition to their areas of expertise, patient support team members provide trustworthy educational resources to help patients understand their diagnosis and empower them to make informed healthcare decisions.
Experienced Cancer Care with Amber Specialty Pharmacy
Patient-focused care makes all the difference when it comes to managing oral chemotherapy medications. Amber Specialty Pharmacy's Oncology Center of Excellence supports patients through every stage of their cancer treatment journey. Our experienced team members help manage medications and medication side effects to help patients stay adherent and achieve the best possible outcomes.
Share Article