A Personal Touch to Transplant Care
April 26, 2018
Amber Specialty Pharmacy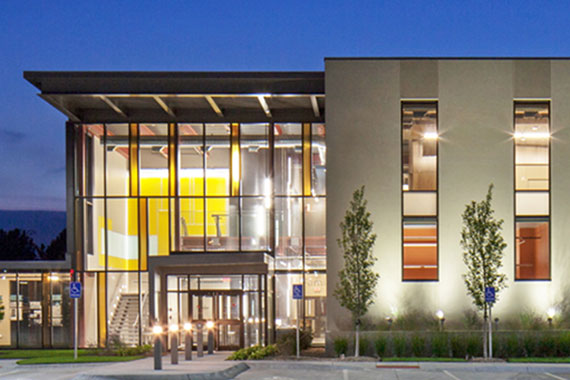 April is National Donate Life Month. To celebrate, through a series of blog posts we are putting a spotlight on the important role specialty pharmacies play in caring for transplant patients and taking a look back at our 20-year history of supporting the transplant community.
When I began working at Amber Specialty Pharmacy in 1998, we were a team of three people. The team consisted of a pharmacist, a marketing person, and myself. I was hired as a pharmacy technician but my job quickly evolved to cover pretty much every aspect of the business. From enrollment and preparing billing statements to calling about refill reminders, I did it all. I remember having to type insurance forms on an old-fashioned typewriter because our computer system at the time didn't print.
Amber Specialty Pharmacy started off as a small, family-owned business, and it was great to be part of the Amber Family. It's been exciting to be involved in Amber Specialty Pharmacy's journey through every stage and to see what it has become today. As the company has grown, I've had the opportunity to work in many different roles. I am able to draw on my years of experience and institutional knowledge every day.
Although much has changed, the core of Amber Specialty Pharmacy has always been how much we enjoy taking care of patients. The people who work here want to touch patients' lives in a meaningful way. I love getting wedding notices, birth announcements and holiday greetings from our patients. It's all about genuine relationships and a personal touch. One of the areas in which Amber Specialty Pharmacy has always excelled is transplant patient care.
20 Years with Transplant Patients
Amber Specialty Pharmacy began providing services and support for transplant patients in 1998. We started with just seven kidney transplant patients from one facility. In 2017, we served over 7,000 patients.
Mike Agostino, President of Amber Specialty Pharmacy, is proud of Amber Specialty Pharmacy's reputation with our patients and within the transplant community. "Since 1998, Amber Specialty Pharmacy has been providing services and support for transplant recipients, their caregivers and healthcare providers. In that time, we've formed a real connection with our patients and the transplant community. Some of our patients have been with Amber Specialty Pharmacy for 20 years. We're on a first-name basis with patients, doctors, caregivers, and providers. It's a true relationship, not just a transaction."
Evolution of Transplant Patient Care
Over the years, providing service for organ and tissue recipients has become more complex. It takes adaptability and diligence to successfully navigate within the transplant community but Amber Specialty Pharmacy remains focused on its original goal of providing excellent patient care. "We've worked hard to build a reputation within the transplant community," says Mike. "It takes time, flexibility, and a dedicated team to provide a high level of care for each patient. That's an investment we don't want to give up on." This investment includes building new pharmacies strategically placed throughout the country, including new locations in Texas and California.
In spite of the changing healthcare landscape, Amber Specialty Pharmacy's core values are constant. Today, our transplant pharmacists focus on using change and innovation to improve the lives of our patients. When it comes to the intersection of pharmacists and technology, Rusty Helser, lead transplant pharmacist at Amber Pharmacy, is excited about the possibilities. "Each alone is great but combined, they're even better. Technology is incredibly helpful to both pharmacists and our patients."
Mike agrees, "It's important for Amber Specialty Pharmacy to evolve and innovate but at the end of the day we're committed to our patients first." One of the ways Amber Specialty Pharmacy shows our commitment to patient care is by staying involved with the organizations that make patient lives easier, such as Nebraska Organ Recovery.
Take Action
Every 10 minutes someone is added to the organ transplant waitlist, which has over 116,000 people who are waiting for a life-changing donation.* Studies show that 95% of adults support organ donation. While their support is exciting, only 54% of U.S. adults are actually registered organ donors, according to the United Network for Organ Sharing (UNOS). For more information about how to sign up to become an organ and tissue donor, visit registerme.org.
For more information about organ and tissue donation, visit organdonor.gov.
*Organ Donation Statistics from organdonor.gov and UNOS.org
---
About the Author
Peggy Tomes began working at Amber Specialty Pharmacy in 1998. Since then, she's proven to be an invaluable member of our team, serving in many different roles, and is currently senior vice president, billing & reimbursement. Peggy enjoys following legislature and is involved on committees that monitor industry government affairs. As a grandma, Peggy loves spending time with her five grandchildren, especially at the baseball stadium. Peggy and her family are avid Kansas City Royals baseball fans.
Share Article