New Year Insurance Blues: 6 Tips to Get a Jump on any Policy Changes
December 22, 2022
Amber Specialty Pharmacy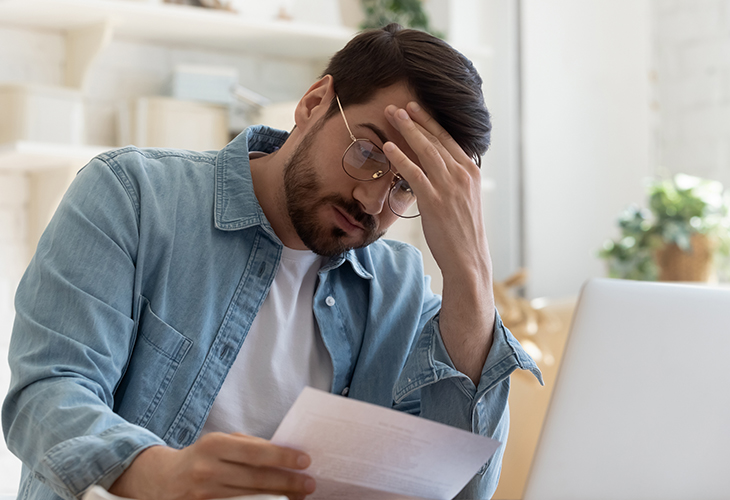 The end of the year and the start of a new one can usher in many changes, amongst them – insurance policy changes. Patients living with a chronic condition or depending on medications to manage a condition can find this time stressful.
Our Benefit Coordinators highlight a few pointers for navigating any potential policy changes. Keeping these tips in mind can help eliminate any surprises and make sure your medications are processed and shipped without any delay.
1. When a policy starts January 1st or runs 'calendar year', that means your deductible resets and your copays may change until you've met your deductible or out-of-pocket responsibilities.

2. Even if your medical insurance isn't changing in the new year, your pharmacy processor may change. It is important to look at and note any changes on any new card you receive from your insurance company. It is a good idea to confirm any new card information with your pharmacy, specifically your RX BIN, RX GRP, and ID numbers. This will help eliminate a delay in medication delivery or extra phone calls.
3. Medicare patients, remember: Part B has a yearly deductible that starts over every year on January 1st. If your medications are billed to Part B, like immunosuppressants and some oncology meds, this may affect your out-of-pocket responsibility at the beginning of the year at the time of your first refill in January.

4. Copay cards are critical financial resources for patients. Make sure you call the copay card customer service number before the end of the year to re-enroll in the copay card program. Doing so will eliminate delays in processing your pharmacy orders, eliminate phone calls later and will make sure you're getting the maximum benefit offered from a program.

5. Communication with your pharmacy team is key. Providing any and all, big or small changes to your policy or cards helps a billing team protect the accuracy of your information and the timeliness of your orders.

6. Make sure you have a current credit card on file for copays. Just like insurance policies, credit cards can also expire or new ones may be issued. Making sure the correct information is on file further reduces delays and extra phone calls. Amber Specialty Pharmacy patients should log into their patient portal account to verify or update credit card information at the end the year.
If you have any questions or concerns about potential insurance policy changes, we recommend you call your insurance carrier as soon as possible. Afterward, call your pharmacy and speak with their billing experts to relay any pertinent information. Doing this, before you have to place a refill order, is the best way to eliminate stress and give your pharmacy team ample time to help set you up for the new year.
Share Article