Meet Justin Woods: A Positive Leader Building Genuine Connections with His Patients and Community
Author: Amber Pharmacy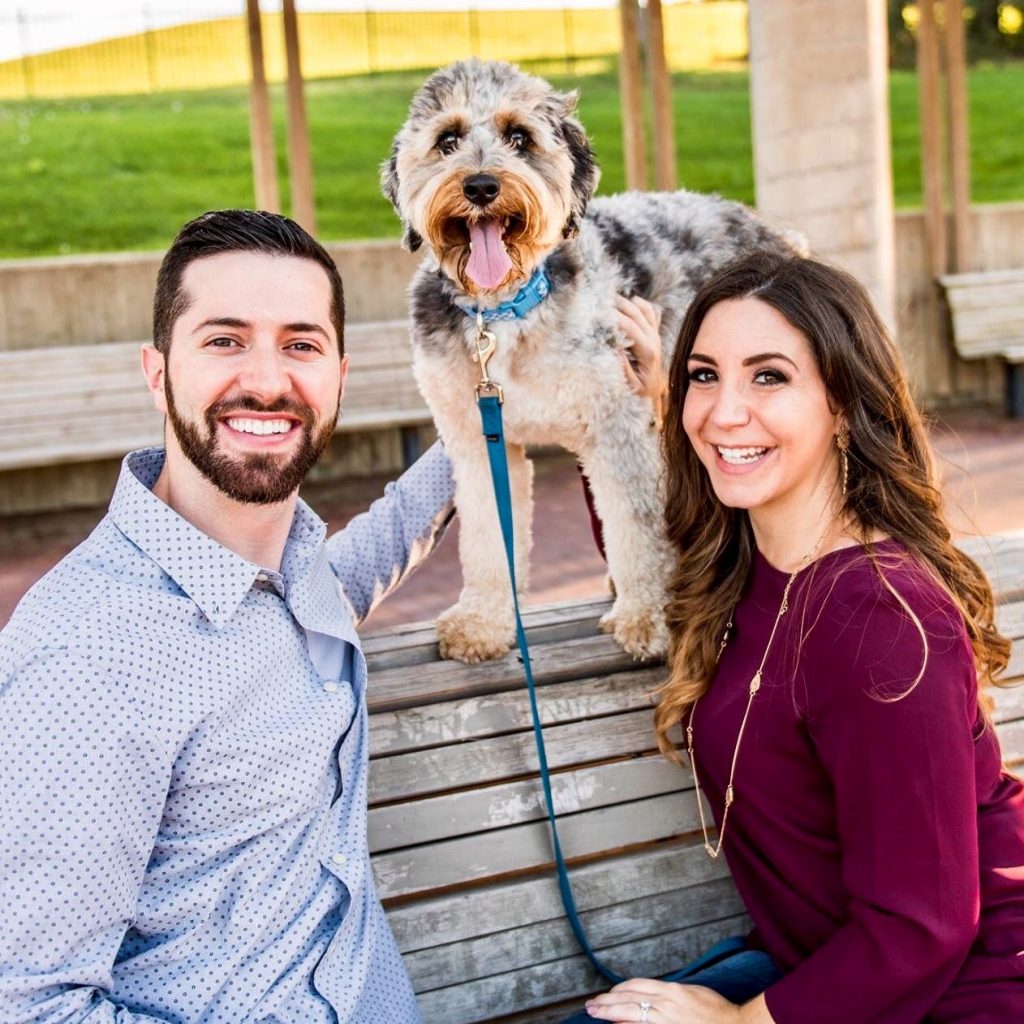 Justin Woods joined Amber Pharmacy as a pharmacist in the Omaha Fulfillment Center. Recently, he's relocated to Richmond, VA as the Pharmacy Manager at our new location there. Justin has been a strong, positive representative for our patients and for our Amber Pharmacy team members at our Omaha headquarters. We're excited to have Justin lead our team in Richmond and share his passion for serving patients and community members.
Building Meaningful Relationships with the Community
Justin knew he wanted to be a pharmacist from a young age after seeing firsthand the impact pharmacists have on patient lives.
"I pursued the pharmacy profession after my experience working at an independent pharmacy in my hometown as an adolescent," says Justin. "I was able to witness the meaningful relationships the pharmacists had with members of the community and the significant impact they had on their medication therapy and personal lives."
Justin attended Albany College of Pharmacy and Health Sciences in Albany, NY where he earned his Doctorate of Pharmacy. After earning his Pharm.D., he completed a Community Pharmacy Residency and Ambulatory Care/Academia Residency at Ohio State. Justin is currently pursuing a Masters of Business Administration at the University of Nebraska-Omaha.
Justin's education and experience support his passion for building genuine relationships with people. In addition to listening to his patients, supporting them throughout their medication therapy and providing expert clinical care, Justin motivates his team members to give back. As a member of Amber Pharmacy's employee engagement committee, Justin organizes opportunities for Amber Pharmacy team members to participate in professional development and volunteer outreach events. He also encourages participation in community fundraising events that benefit the non-profit organizations providing additional care and support for our patients.
Justin's Role as a Fulfillment Pharmacist
As a pharmacist in our Omaha fulfillment center, Justin filled prescriptions for patients with many different conditions. Justin and the other fulfillment pharmacists and pharmacy technicians coordinate medication delivery and make sure patients get the right dose of the right medications.
As a fulfillment pharmacist at Amber Pharmacy, Justin worked closely with a number of our transplant patients. The transplant community has been an important part of Amber Pharmacy since we began serving them in 1998.
"The best part about working with the transplant community is listening to the life-saving experiences these patients have," says Justin. "It's a humbling experience to hear stories on how their transplant has influenced their perspective on life, and I truly value their insight."
Transplant patients can have complicated medication regimens. Maintaining the effectiveness of their medications through a collaborative approach with their doctors can have a significant impact on the life of their organ.
In Justin's words, "Simply stated: As a fulfillment pharmacist, I am responsible for monitoring patient's drug therapies and working with their healthcare providers to ensure they are given the best possible care."
An Unexpected Benefit of Being a Pharmacist at Amber Pharmacy
One of Justin's favorite parts of working at Amber Pharmacy is the level of collaboration between team members.
"An unexpected benefit of being a pharmacist at Amber Pharmacy is the level of collaboration between the entire pharmacist team," says Justin. "We value the expertise and opinions of each individual team member and are able to collaborate effectively to make informed decisions that overall benefit our patients."
Working together comes naturally for the Amber Pharmacy team as everyone unites under our commitment to patient-focused care.
"Everyone on our clinical care team always has the patients' well-being as our primary focus and concern. We understand the value of our expertise and knowledge. It's an honor for us to provide more than just a medication, but also a valuable service to help patients manage their condition. We strive to be an active part of the patients' healthcare team."
Empowering Patients to Make Informed Decisions
For a pharmacist, being an active member of the patients' healthcare team includes providing the education and resources they need to manage their condition well.
"I have come to learn that part of being a pharmacist is helping patients navigate the complicated healthcare system and empowering them to make informed decision about their healthcare," says Justin. "Chronic conditions can be difficult to manage, simply due to the amount of information available. I try to be a pharmacist that patients know will listen to their specific concerns or priorities and provide valuable information to assist them achieve their health goals."
Justin provides all kinds of advice to help patients manage their medication therapy, but there's one piece of advice he never forgets.
"Ask questions! We have an entire team of pharmacists here at Amber Pharmacy who are readily available for any question or concern. If you are not sure what questions to ask, talk to us anyway—we want to make sure you feel confident and knowledgeable about taking your medication."
A Team Effort to Get Patients Their Medications
"At Amber Pharmacy, commitment to our core values of loyalty, integrity, compassion, knowledge, reliability and respect guides our actions and how we care for our patients. Each employee understands the importance feeling empowered to do whatever is needed to support out patients and customers."
In addition to clinical expertise, Amber Pharmacy provides comprehensive patient support services. We have team members to help with billing and insurance claims, diet and nutrition, shipping medications, connecting patients to local support resources and more.
"Patients would be surprised to learn the number of people and resources involved in dispensing their medication," says Justin. "Patients may only see the end-result of the medication arriving at their doorstep, but it takes immense time and effort by various departments to achieve that goal. These steps can include placing the medication order and asking critical questions to monitor for changes in a patient's health, verifying the patient's health plan benefits, working with healthcare providers to limit disruptions in therapy, ensuring safe and effective treatment, counseling on correct use of the medication, and even packaging the order to keep it safe and secure in transit to a patient's home. It takes a team of people working across different departments to make sure our patients get the medication they need and the exceptional customer service they expect from Amber Pharmacy."
Managing Amber Pharmacy in Richmond
Justin's leadership and expertise is missed at our Omaha location, but we're excited to have such a strong, patient-focused manager at Amber Pharmacy in Richmond."With most of my family and friends on the East Coast, it was the perfect opportunity to be closer geographically, but also aligned with my passion to lead a pharmacy team with a high standard of patient care," says Justin.
Justin continues to dispense genuine patient care along with medications and clinical expertise.
"Reflecting on my initial exposure at a small independent pharmacy in my hometown, I want to serve as a trusted, accessible, valuable resource for the community," says Justin.
Amber Pharmacy's Richmond location is an exciting opportunity for us to better serve our patients and help them access their lifesaving medications.
"I'm excited about the opportunity to be where our patients are," says Justin. "We have already been serving patients in Virginia out of our Omaha location for many years, but physically being in Richmond strengthens the connections we have with our patients and providers in the area." 
Although Justin changed geographic locations, his commitment to Amber Pharmacy's exceptional, patient-focused service has remained the same.
"Our Richmond Amber Pharmacy team exhibits the same core values on which our organization has been established," says Justin. "We are focused on each patient's story. I want our patients to feel connected to our team and our team to feel connected to our patients. By understanding their personal story, I believe the Richmond Amber Pharmacy can better serve our patients' healthcare needs."
Outside of the Office
Outside of the office, Justin enjoys spending time with family by playing board games, dining out, going to the movies or just enjoying each other's company. He also enjoys carpentry, fixing things or simply building something new.
When life gets stressful, Justin likes to relax with a long walk. "I strongly believe that one way to reduce stress to take a walk. I enjoy taking my dog Melvin for a walk in the evening to clear my mind and reflect on the day." Justin is passionate about being a pharmacist, but if he were to switch careers, you might find him on the sidelines at an Ohio State game. "If I were not a pharmacist, my dream job would be to become a professional mascot," says Justin. "I'm a huge fan of the Ohio State Buckeyes!"
Fortunately, Justin loves building meaningful relationships with his patients more than cheering on the Buckeyes. Justin and the entire Amber Pharmacy team are committed to empowering our patients to manage their medication therapy successfully and impacting the outcome of their treatment.