Flavorful Heart-Healthy Summer Recipes
July 17, 2018
Amber Specialty Pharmacy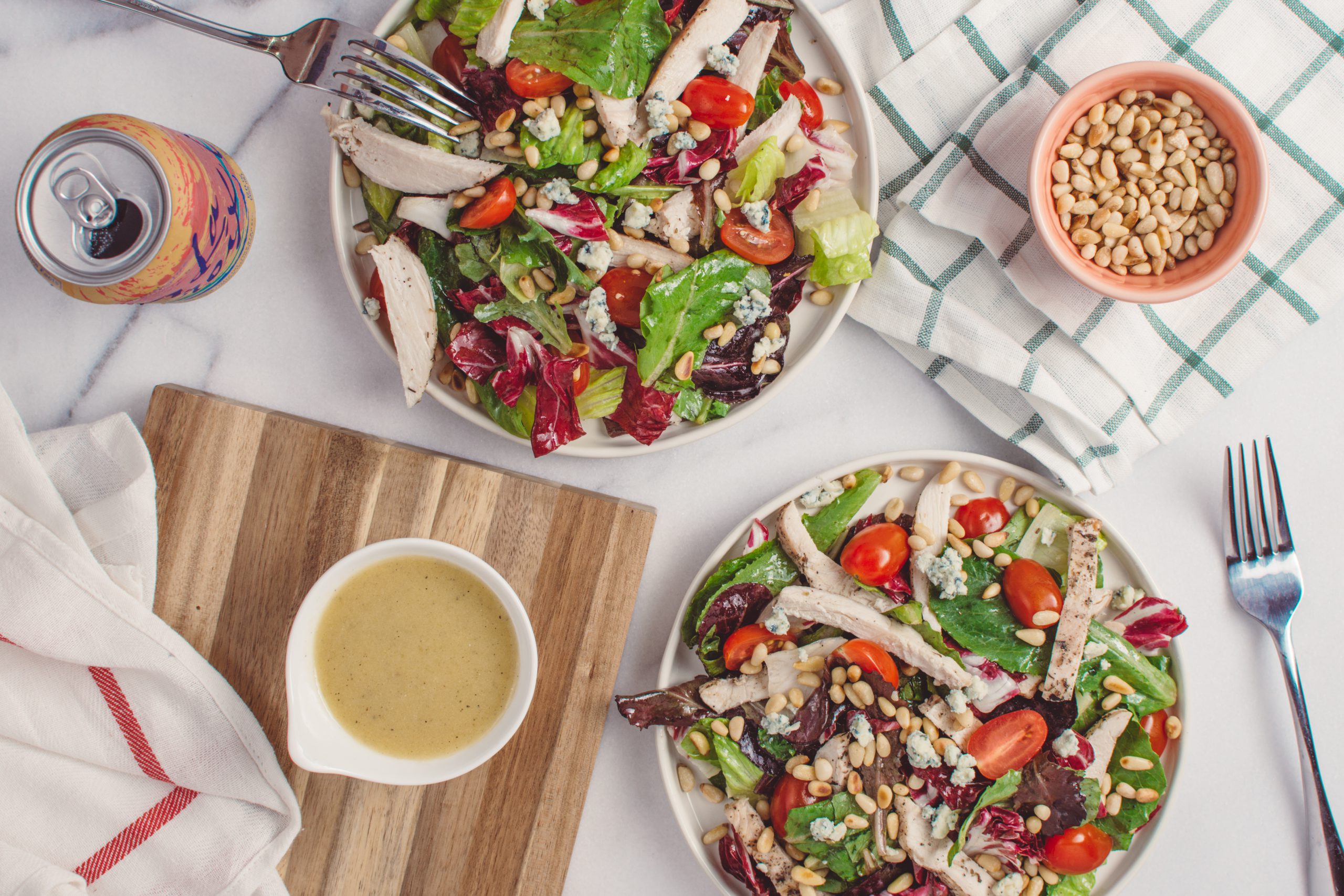 Eating your way to a healthier heart can seem like a challenge. While you may have to change your diet, managing your cholesterol doesn't have to mean eating boring meals or eliminating your favorite foods. Fire up the grill and spice up your meals with these flavorful, heart-healthy summer recipes and diet tips.
Watch for Saturated and Trans Fats
If you're trying to manage your cholesterol levels, pay attention to saturated fats and trans fats. Saturated fats are found in butter, cream, whole milk and animal products such as beef and pork. Trans fats are in many fried foods and baked goods. The American Heart Association recommends reducing the amount of saturated and trans fats you eat for better heart health.
Grilled Parmesan Stuffed Zucchini
2 medium zucchini
1/3 cup panko breadcrumbs
1 chopped tomato
1/4 cup mixed chopped parsley and dill
2 tablespoons chopped walnuts
1 minced garlic glove
2 tablespoons olive oil
Salt and pepper to taste
Parmesan cheese to taste (optional)
This easy appetizer is great for people who are trying to lower their cholesterol levels. All you have to do is slice two medium zucchini, scoop out the seeds and stuff them with flavorful fillings. When you scoop out the zucchini seeds, try not to dig too deep. You want to eat most of the inside vegetable. Combine the breadcrumbs, tomato, walnuts and spices and fill the zucchini slices. Drizzle the top with olive oil and sprinkle with parmesan cheese to taste. Grill your zucchini for about 12 minutes or until it's cooked.
Cheese and High Cholesterol
Many people avoid cheese when they're trying to lower their cholesterol levels. The good news is that most people can still eat cheese and maintain healthy cholesterol levels. There are many different kinds of cheese with different levels of fat and cholesterol. When you're looking at cheese, pay attention to the level of saturated fat. Select low saturated fat or nonfat cheeses. As with many foods, portion control is important. While you don't necessarily have to eliminate cheese from your diet, be sure to reduce the amount of cheese you consume to help keep cholesterol levels down.
Fiesta Grilled Chicken Salad
1 skinless, boneless chicken breast
1 15 oz. can black beans
1 ear of fresh sweet corn or 1 can of Mexican-style corn
1/2 cup fresh pico de gallo salsa
1 sliced avocado
Mixed salad greens
Season your skinless, boneless chicken breast with low-sodium taco seasoning and place it on the grill until it's thoroughly cooked. You can also use leftover chicken breast to make your fiesta chicken salad. To grill the corn, simply remove the husk and wrap it in aluminum foil. Grill the ear until the kernels are tender, approximately 30 minutes.
While the chicken and corn are cooking, drain and rinse the can of black beans. Once the corn is cooked, slice off the kernels into your salad bowl. If you are using canned corn, drain the liquid and mix in the corn. Slice your grilled chicken and add it to your salad. Combine the corn, chicken beans, avocado and pico de gallo into your salad greens. Your salad greens can be a combination of kale, spinach, arugula or whatever leafy vegetable you like best.
Salad Dressings and High Cholesterol
Salad dressings can increase the level of saturated fats and sugars in your otherwise healthy salad, so try to skip the dressing. In this salad, the fresh pico de gallo will add plenty of flavor. If you can't resist adding your favorite dressing to your salad, control the size of your portion. Measure out one tablespoon of dressing instead of coating your vegetables.
Sweet Grilled Peaches
Whole peaches, halved
1 stick unsalted butter, softened
2 tablespoons sugar
1-2 teaspoons cinnamon
Delicious sweet grilled peaches are the perfect dessert to eat on the patio as you enjoy a warm summer evening. Start with one stick of softened, unsalted butter. Blend the softened butter with two tablespoons of sugar and one teaspoon of cinnamon. Set the mixture aside.
Simply slice your peaches in half and remove the pit. Brush the peaches with a light layer of canola oil and place them on the grill face down for about three minutes. When the peaches turn golden brown, flip them over for another one to two minutes.
When the peaches are done grilling, turn off your grill and place about three teaspoons of the butter, sugar mixture on top. Leave the peaches on the grill and close the lid while the butter melts. In about 30 seconds, your sweet peaches will be done and ready to eat. You can eat sweet grilled peaches plain or with a scoop of ice cream on the side.
Ice Cream and High Cholesterol
When you're looking for ice cream that won't raise your cholesterol, be sure to read the ingredients. The packaging may say it's low in saturated fat, trans fat and cholesterol but you want to double check the nutrition label. Look for nonfat options or frozen yogurt ice cream substitutes. The biggest thing to consider is portion control. Measure out your ice cream scoops to half-cup servings.
Eating foods that are low-fat and low-cholesterol can still be flavorful and delicious. For more tips about starting a heart-healthy diet, visit the Mayo Clinic or the American Heart Association websites. If you have any questions, be sure to talk to your doctor or a registered dietitian. Amber Specialty Pharmacy patients can contact me, Megan Hall, for help managing their nutritional needs.
Share Article