Cycling Benefits for Arthritis Pain
September 21, 2018
Amber Specialty Pharmacy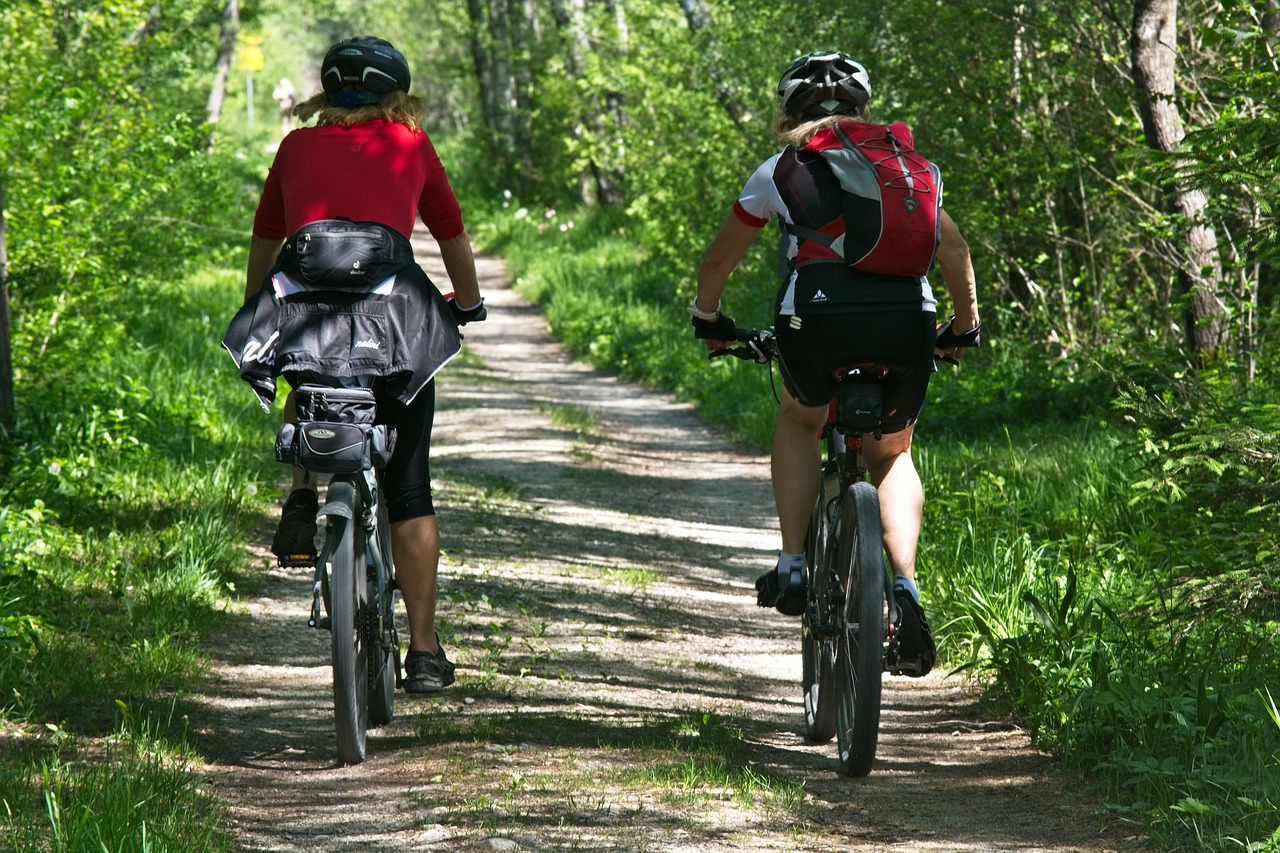 Cycling is gaining momentum as a popular hobby and a fun way to stay active. For people with pain and joint stiffness from arthritis, cycling can be a great exercise option. You can enjoy numerous health benefits from cycling regularly.  Routine daily activities that rely upon proper balance, strength, and muscle tone, such as climbing stairs, getting in and out of a car, or even bathing often become easier with regular cycling. Improved balance and strength are key in preventing falls and bone fractures. Talk to your doctor to see if cycling may be a good workout for you, and keep reading to learn more about the benefits of cycling for arthritis pain.
Cycling Builds Muscle and Bone Density
Pedaling a bike engages important muscle groups in your lower body. You'll likely feel the burn in your glutes, thighs, calves and hamstrings the most. Cycling can also work your lower back and abdominal muscles. These are all large muscle groups that play an important role in balance, posture and overall fitness. When these muscle groups are strong, your body can function at its best. Cycling is also an aerobic activity that strengthens the muscles in your legs and core. That means your heart can get a good workout, too. In addition to building muscle, pushing on a bike pedal is a resistance activity. This can increase bone density and muscle mass, which help to ward off age-related conditions, such as osteoporosis and sarcopenia.
You Control the Cycling Intensity
Cycling is a great exercise for people with chronic health conditions because you have control over the intensity of your workout. If you're feeling strong, you can crank up your speed and resistance. For a lighter workout, simply downshift the resistance and decrease your speed. Rest assured that your bike ride can be adjusted to suit your ability and fitness. Be careful not to push yourself too hard. If you feel joint pain, tightness in your chest, or shortness of breath while cycling, stop and consult a healthcare provider immediately. Always talk to your doctor before making changes to your exercise routine.
Cycling Helps Maintain a Healthy Weight
Cycling helps maintain a healthy body weight for many people with arthritis and joint pain. Harvard Health explains how excess weight adds stress to your joints and can cause pain and inflammation. Maintaining a healthy body weight is an important factor in protecting your joints and reducing the symptoms and severity of arthritis. The calories burned while cycling can help you reach and maintain a healthy body weight.
Cycling is Easier on Your Joints
Many people with joint pain or stiffness take up cycling for an exercise that's easier on their body. Unlike pounding the pavement as you do when running or jogging, pedaling a bicycle is considered a low-impact activity. This means less wear and tear on your body. With less stress on your joints and improved joint mobility, it's no wonder why cycling is gaining favor as an alternative to high-impact, aerobic activities like jogging.
Stationary Cycling For Balance
The Arthritis Foundation recommends stationary bikes for people who may have trouble balancing on a traditional bicycle. Joint pain from osteoarthritis, rheumatoid arthritis and other health conditions can cause people to slow down and become less active. Over time, inactivity weakens your sense of balance. If you're new to cycling, you may want to begin with a stationary bike. Talk to your doctor before starting a new exercise routine.
Outdoor Cycling Safety
Outdoor cycling can be a great way to maximize your time. You can commute to work or run errands while getting a workout. If you're riding outdoors be sure to follow all safety guidelines. Wear a helmet, follow traffic laws, put lights on your bike and wear high visibility clothing. Be sure to consider additional safety tips about how to find a bike that's comfortable and safe. Ask your doctor if outdoor cycling is a good option for you.
Get Involved With Cycling Communities
Whether you're new to cycling or you've been enjoying it for years, get involved with local cycling communities. Cycling groups and classes, both indoor and outdoor, are a great way to make friends and build community around your new hobby. Fellow bikers can offer you support and keep you motivated to stay active.
If you are struggling to control your joint pain or other symptoms of osteoarthritis or rheumatoid arthritis, be sure to tell your pharmacist at Amber Specialty Pharmacy. The Rheumatology Center of Excellence has a team dedicated to helping you manage your inflammatory condition and achieve the best possible health outcomes.
Share Article