Craig Holtgrave Joins Amber Specialty Pharmacy as Senior Vice President of Business Innovation
June 27, 2023
Amber Specialty Pharmacy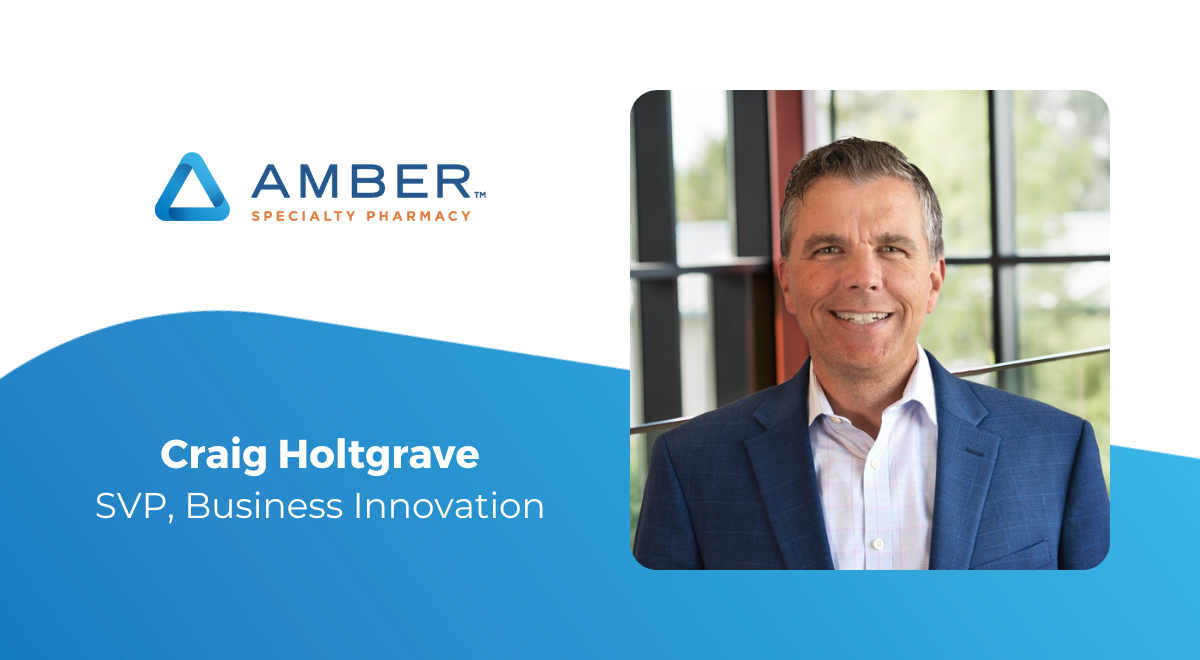 OMAHA, Neb. (June. 27, 2023) – Amber Specialty Pharmacy announces today that Craig Holtgrave has been named senior vice president of business innovation. In this role, he will oversee the company's national sales team, as well as the payer and contracting teams as he helps grow and expand Amber Specialty Pharmacy's operations in specialty drugs and infusion.
Holtgrave joins Amber Specialty Pharmacy with more than 18 years of sales experience in the health care industry, with a strong focus in pharmaceutical manufacturing and pharmacy operations. In his most recent role, Holtgrave served as senior vice president of sales and marketing at MedAvail Technologies Inc. Holtgrave holds a bachelor's degree in business administration from McKendree University.
"We are proud to welcome Craig to the Amber Specialty Pharmacy team as we work together to increase health care access for specialty pharmacy patients nationwide," said Kristin Williams, president of Amber Specialty Pharmacy. "Craig's extensive health care background in technology, retail and specialty pharmacy will serve him well in his new role leading our national sales team and forging strong industry partnerships."
Amber Specialty Pharmacy, a Hy-Vee, Inc. subsidiary, is a pioneer and leader in the specialty pharmacy industry with 25 years of experience providing specialized care for persons with chronic, complex medical conditions. Amber Specialty Pharmacy has built an exceptional reputation by providing personalized support and quality clinical care to patients and families. This comprehensive care approach supports the medical, emotional, financial and administrative needs of patients throughout the United States. Amber Specialty Pharmacy is accredited by the Utilization Review Accreditation Commission (URAC) and the Accreditation Commission for Health Care (ACHC). Amber Specialty Pharmacy headquarters are located in Omaha, Nebraska, with an additional 18 locations throughout the United States. Amber Specialty Pharmacy was named the 2020 Specialty Pharmacy of the Year by the National Association of Specialty Pharmacy.
Share Article