Colorful Foods May Lower Cancer Risk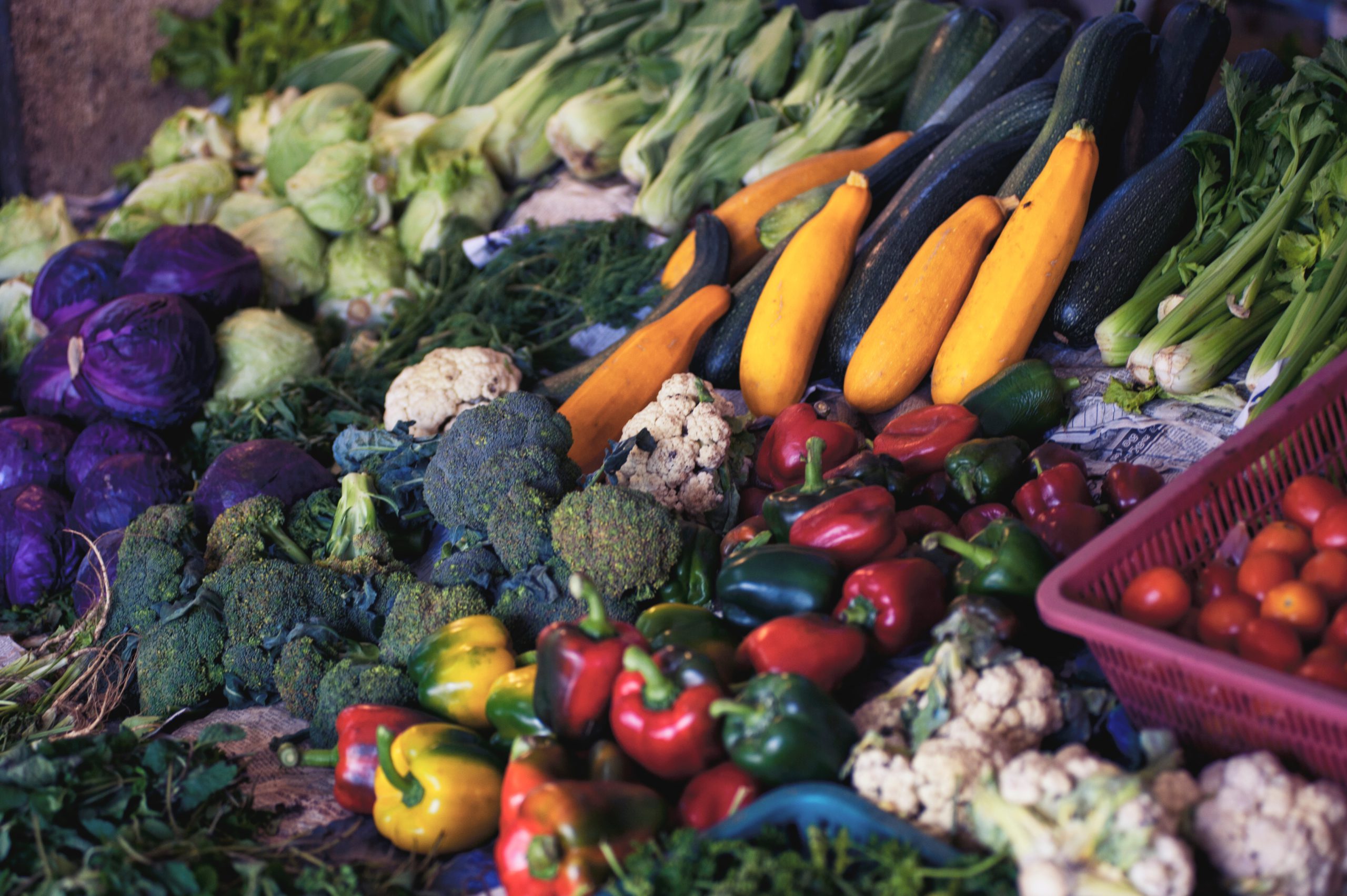 Nearly 40 percent of men and women will be diagnosed with cancer at some point in their lifetimes, according to the National Cancer Institute. Even though there is no magical food that prevents cancer, a healthy, low-fat diet can help reduce certain risk factors.
The good news is that there are many delicious foods that lower your cancer risk – and they are often colorful. Phytochemicals, which naturally occur in plants, provide plants with color, odor and flavor. These plant chemicals can prevent DNA damage, slow the growth rate of cancer cells and help regulate hormones. They can also block the foods we eat from becoming carcinogens, or substances capable of causing cancer.
Fruits and vegetables supply the body with these plant chemicals and help you stay at a healthy weight. Try adding more fruits and vegetables that don't have any added sugar, salt or fat into your diet. Keep the rainbow in mind as you fill your shopping cart. This includes these cancer-controlling foods:
Red – strawberries, raspberries, apples
Blue – blueberries
Green – broccoli, Brussels sprouts, cabbage, romaine lettuce, kale, spinach
White – cauliflower, garlic
Brown – whole wheat, oats, quinoa, flaxseed, beans, lentils, nuts
In addition to adding more color to your diet, limit how much red meat you eat. The American Institute for Cancer Research has found that eating more than 18 ounces of red meat per week increases the risk of colorectal cancers. This includes beef, lamb and pork. You should also limit how much processed meat you eat. This includes deli meats, bacon, ham and hot dogs.
Do you want to improve your diet but you're not sure where to start? I've shared links to a few recipes below that will help you add color to your diet. You can also see how healthy your diet is by taking the American Institute for Cancer Research's healthy diet quiz.
Brussels Sprouts with Walnut-Lemon Vinaigrette
Strawberry-Rhubarb Quinoa Pudding
---
Amber Specialty Pharmacy's Oncology Center of Excellence provides patients with a dedicated team that provides consistent, exceptional care and clinical expertise. Our Oncology Center of Excellence team includes clinical pharmacists, nurses, pharmacy technicians and supportive staff. This team has extensive experience with oncology patients and provides support for the clinical, physical, financial, educational and emotional needs of patients and their caregivers.
About the Author
Megan Hall is a Registered Dietitian and Licensed Medical Nutrition Therapist. She attended the University of Nebraska Lincoln and graduated with a Bachelor of Science degree in Nutrition and Health Science and Nutrition Science and Dietetics with a minor in Psychology. She completed a Dietetic Internship in Augusta, Georgia, through the Augusta Area Dietetic Internship program. Megan loves being a dietitian because she enjoys helping people create long-lasting improvements to their health. In her spare time, Megan enjoys spending time with her family and running. She has run 9 marathons, 11 half marathons and several other races.
This information is intended for educational purposes only. The material is not a substitute for professional help or medical diagnosis. It is important that you consult a medical professional if this information leads you to believe there is a concern for you or your patient(s). The diagnosis and treatment of all physical and/or psychological disorders requires a trained professional.
Share Article