Being Present: Clinical Pharmacist Matt Way Walks with Patients throughout their Treatment Journey
Author: Amber Pharmacy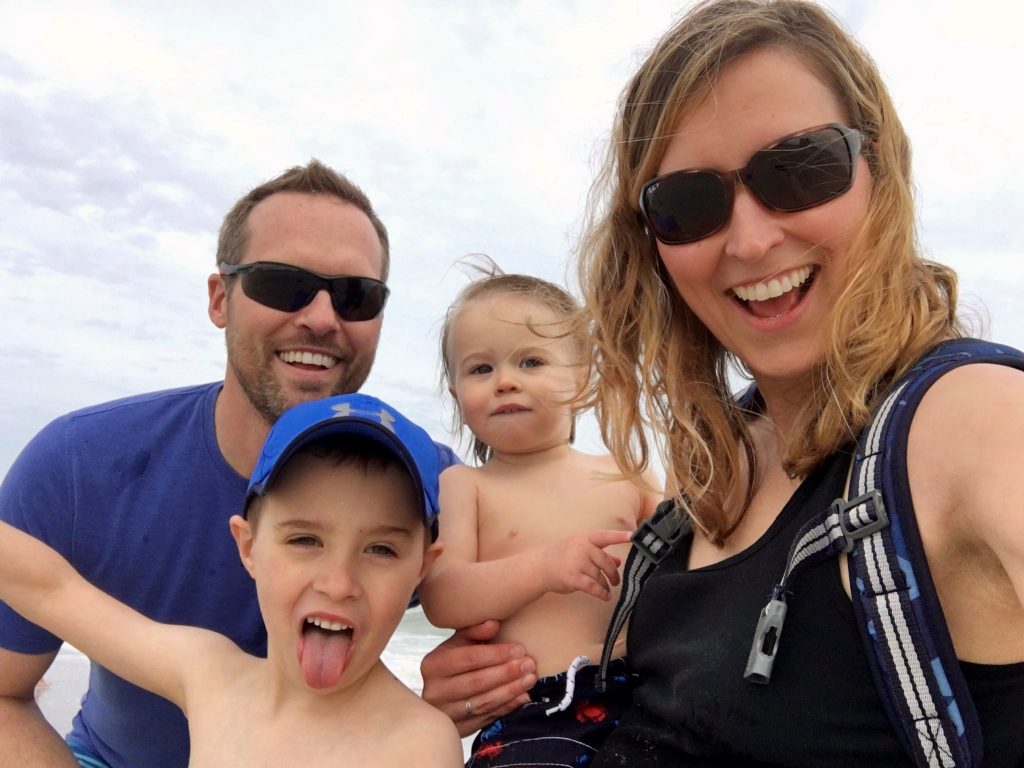 Between managing pharmacy operations and caring for patients, it's easy to forget about the people on the other side of each prescription. Matt Way, the Pharmacy Manager at Amber Pharmacy's Buffalo location, understands the importance of being present with patients and walking with them throughout their treatment journey. With this patient-focused perspective, Matt leads Amber Pharmacy's location in Buffalo, New York.
Amber Pharmacy in Buffalo, New York
Amber Pharmacy is committed to helping people across the country access exceptional patient care and clinical expertise. As part of this commitment, we've added a location in Buffalo, New York to provide specialty pharmacy and infusion pharmacy services in that area. As Pharmacy Manager, Matt is excited to share his experience, leadership and patient-focused care with patients, healthcare providers and the Buffalo community.
"When people think of specialty and infusion pharmacy providers in Western New York, I want Amber Pharmacy to be top of mind. I want people to know Amber Pharmacy-Buffalo by our clinical expertise and patient-focused care," says Matt. "Building on Amber Pharmacy's respected reputation for extraordinary patient care and customer service, I want our infusion partners to experience our solutions-driven approach that's focused on making their lives easier. My goal is to provide an unparalleled patient experience and an extraordinary level of service for the local home health agencies and healthcare providers we partner with."
Matt earned his Doctorate of Pharmacy from the University of Maryland School of Pharmacy. He also has additional certifications in Pharmacy-Based Immunization Delivery and HIV Pharmacotherapy in Community Pharmacy.
Opening a new specialty and infusion pharmacy location is no small task. There are several steps to acquire the right licenses, certifications and approvals before medications are dispensed and prescriptions are filled. As Amber Pharmacy-Buffalo's Pharmacy Manager, Matt is instrumental in leading those efforts and navigating this complex process to keep everything on track.
"With clean room certifications, New York's pharmacy inspection and ACHC accreditation behind us, I am currently focused on gaining access to local payer networks and building partnerships with regional home infusion providers," says Matt. "These steps will help Amber Pharmacy-Buffalo move forward with all the necessary requirements so we can begin dispensing specialty medications and providing infusion therapy services."
Safety and Quality Standards for Infusion Therapy
Throughout the licensing and accreditation process, Matt remains focused on patient care. The requirements set by governing organizations and Amber Pharmacy's internal policies and procedures are all designed to keep patients safe and help them access quality care. Infusion therapy can be intimidating. Patients often have to navigate a difficult learning curve as they become familiar with their diagnosis and the infusion therapy process. Matt and the infusion specialists at Amber Pharmacy support these patients by upholding strict safety and quality standards. The patients and healthcare providers who trust Amber Pharmacy with their infusion therapy can be confident in the high quality of our services.
"The standards we use at Amber Pharmacy to ensure the delivery of safe and effective sterile products for our patients have elevated the meaning of quality and its role in our pharmacy practice," says Matt. "Quality is in everything we do at Amber Pharmacy. With infusion services, I really enjoy the work we are doing to design and evaluate our operation with quality at top of mind."
Amber Pharmacy infusion pharmacies are USP 797 and USP 800 compliant, which means local hospitals and healthcare providers can continue providing the infusion services their patients depend on to access lifesaving medications.
The Importance of Specialty Pharmacy and Infusion Pharmacy Expertise
Living with a chronic condition or a complex diagnosis often takes practice and experience. The people who manage complex diagnoses and the medication therapies used to treat them become very familiar with the healthcare system. These patients expect and deserve healthcare providers who can support them with the expertise and knowledge needed to achieve the best possible clinical outcomes.
"Specialty pharmacy and infusion pharmacy patients typically have more interaction with our healthcare system because of their complex conditions," says Matt. "Between various healthcare specialists, hospital admissions personnel, home health nurses and insurance challenges, these patients are more likely to be hyperaware of the state of their health. They expect their providers to have the same heightened level of understanding and experience to help guide them through the entire process."
Matt and the entire Amber Pharmacy team are committed to devoting the time and resources it takes to become experts. One way Amber Pharmacy develops our expertise is through condition-specific Centers of Excellence. The Centers of Excellence model allows our pharmacists, pharmacy technicians and patient care specialists to become familiar with the nuances of complex conditions and specialty medications.
Being Present and Building a Strong Support Network
It's easy to get caught up in the day-to-day aspects of managing a pharmacy or dispensing medications, but Matt focuses on staying present and giving each patient his undivided attention.
"Simply being present for my patients when they need someone who understands goes pretty far. Offering informed, reliable information about a patient's health and medication is the foundation of the pharmacy profession. Before any of that, I want my patients to know that they have my undivided attention. I learned a long time ago to stop and listen to the patient standing in front of me. They have a knack for telling us how 'present' we are as healthcare professionals."
Managing a complex, chronic condition can be overwhelming. Matt and the other Amber Pharmacy team members understand the unique challenges that come with this health challenge. Our responsive team members walk with each patient throughout their entire treatment journey, supporting them and advocating on their behalf.
"I like to remind patients that they are not alone," says Matt. "It will feel that way some days but with each office visit or pharmacy call their support network grows stronger. Support networks are like a muscle, the more you flex it, the stronger it gets."
Amber Pharmacy patients have an especially strong support network with numerous patient resources available. In addition to clinical expertise, our patients have access to benefit coordinators, patient care specialists and an entire team of patient-focused care specialists. Amber Pharmacy patients can also schedule a personalized consultation with our registered dietitian, get answers and peace of mind from our registered nurse, and connect to reliable education and support resources through our certified case manager.
Making a Difference in Patient Lives
Throughout high school and college, pharmacy has always been a perfect fit for Matt.
"I always gravitated toward the sciences in high school and college, and I wanted a career where I could put that passion into practice," says Matt. "With family in healthcare, I knew that helping others get and stay well was something I could be good at and be proud of the difference I make in patient lives. Pharmacy practice offers all of that and more. In hindsight, my choice to become a pharmacist was a no brainer."
As a pharmacy manager at Amber Pharmacy, Matt helps others and makes a difference in patient lives every day. Working with a team of patient-focused care specialists is one of the reasons Matt loves his job at Amber Pharmacy.
"My favorite part about working at Amber Pharmacy is our culture," says Matt. "At Amber Pharmacy, no one is above any single task. At every level and from every department, everyone is treated and valued as an equal part of the team, and everyone is focused on serving our patients. It's how we provide the exceptional patient care that makes Amber Pharmacy different from other specialty pharmacies."
Outside of the Office
Matt stays busy managing Amber Pharmacy's new location in Buffalo, but when he's outside of the office, he's usually spending time with his family.
"My wife, Erin, and I moved to New York from Maryland three years ago. We are blessed with two amazing little boys, Sam and Kellan. Add Joey, our 2-year-old Golden Retriever, into the mix and our home is perfect chaos! I pretty much live for time spent with Erin and our boys. We love the outdoors and spend every minute we can chasing the kids around outside. Downtime for us is snuggling up for movie nights with our crew, getting our hands dirty in the garden and traveling to new destinations."