Amber Specialty Pharmacy Begins Administering Bamlanivimab + Etesevimab in Long-Term Care Facilities in Five Major City Metros Across the U.S.
January 15, 2021
Amber Specialty Pharmacy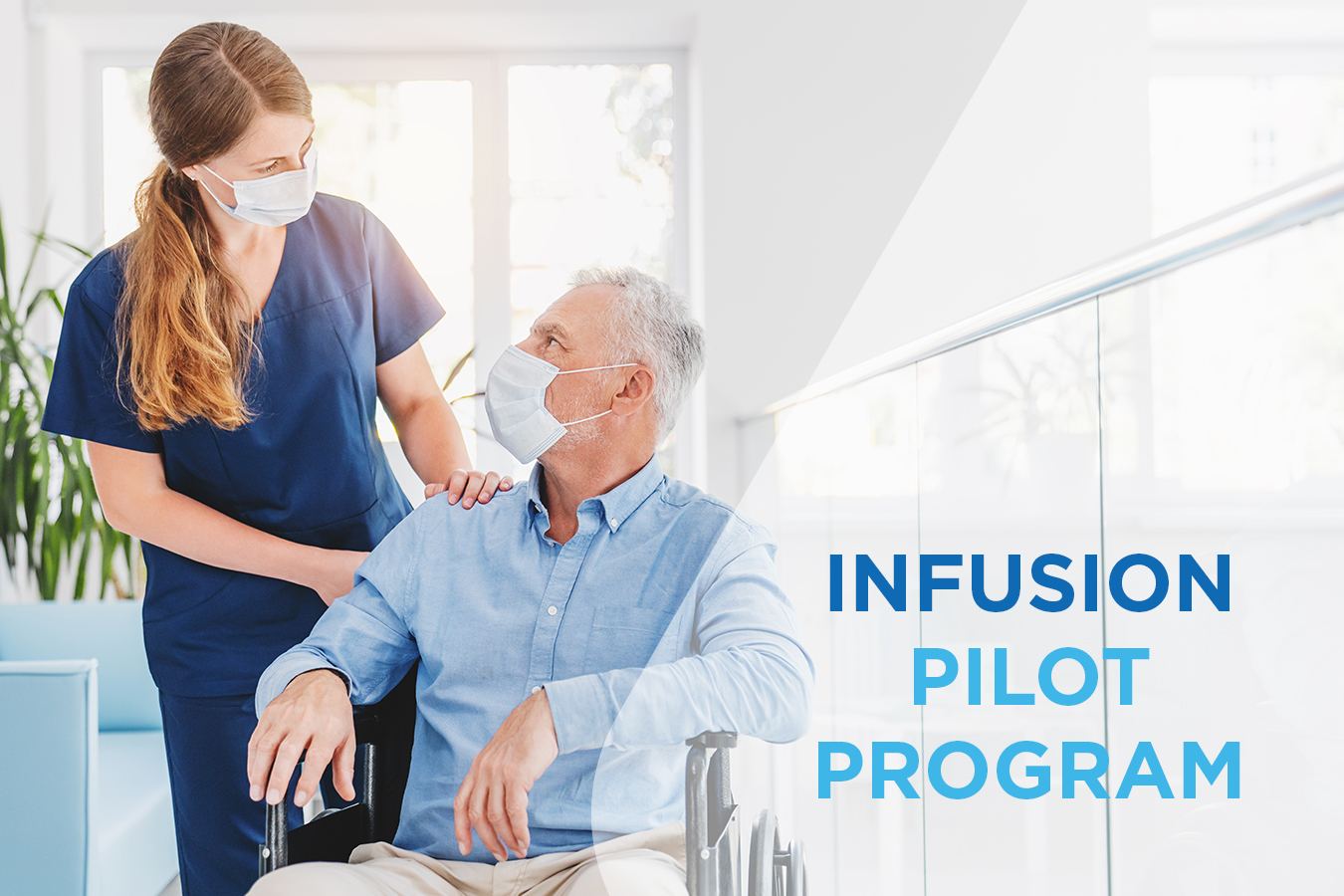 Bamlanivimab + Etesevimab helps prevent high-risk patients with COVID-19 from developing severe complications.
OMAHA, Neb. (Jan. 15, 2021) – Amber Specialty Pharmacy – a subsidiary of Hy-Vee, Inc. – announces today that it has begun administering the FDA-approved infusion treatment bamlanivimab + etesevimab (BAM) to long-term care facility residents and staff in several cities across the United States. Amber Specialty Pharmacy is one of a few select home-infusion providers authorized to administer this new antibody treatment to combat COVID-19. Beginning this week, Amber Specialty Pharmacy and Hy-Vee will receive doses to administer at long-term care facilities in Des Moines, Chicago, Buffalo, Phoenix and Dallas.
Amber Specialty Pharmacy is part of a pilot program through a partnership with the U.S. Department of Health and Human Services (HHS) and the National Home Infusion Association (NHIA). The purpose of the program is to expand access to a safe and effective treatment to the most vulnerable population across the country. The BAM pilot program requires providers to be accredited and licensed to perform home infusions.
"As we all have seen throughout this pandemic, there is an increasingly alarming strain on our health care system with the most critical patients requiring hospitalization," said Micaila Ruiz, chief operating officer and chief pharmacy officer for Amber Specialty Pharmacy. "BAM therapy is specifically designed to support a patient's immune response to help them fight the infection. Because of close proximity of these environments, residents in long-term care facilities are more susceptible to infection. And with age and likely preexisting health conditions, residents are at a higher risk for severe complications."
Bamlanivimab + etesevimab is a monoclonal antibody developed by Eli Lilly and received emergency FDA approval in November 2020. The infusion therapy is a tiered approach designed for high-risk patients who have the potential to develop severe complications from COVID-19. While certain therapies and antiviral drugs used in hospitals work to inhibit the replication of the virus and shorten the course of the infection, BAM works to boost the patient's own immune response to help fight the infection and prevent complications that would result in hospitalization.
Long-term care facilities interested in receiving BAM therapy for its residents and staff can visit https://www.nhia.org/news/bam-pilot-program/ to find a participating provider.
About Amber Specialty Pharmacy
Amber Specialty Pharmacy is a pioneer and leader in the specialty pharmacy industry with over 20 years of experience providing specialized care for persons with chronic, complex medical conditions. Amber Specialty Pharmacy has built an outstanding reputation by providing personalized support and quality clinical care to patients and families. This comprehensive care approach supports the medical, emotional, financial and administrative needs of patients throughout the United States. Amber Specialty Pharmacy is accredited by the Utilization Review Accreditation Commission (URAC) and the Accreditation Commission for Health Care (ACHC).Amber Specialty Pharmacy headquarters are located in Omaha, Nebraska, with additional pharmacy locations available in 20 states throughout the United States.
Share Article