Amber Specialty Pharmacy Added to Pfizer's Limited Distribution Network for Oncology Portfolio
August 03, 2022
Amber Specialty Pharmacy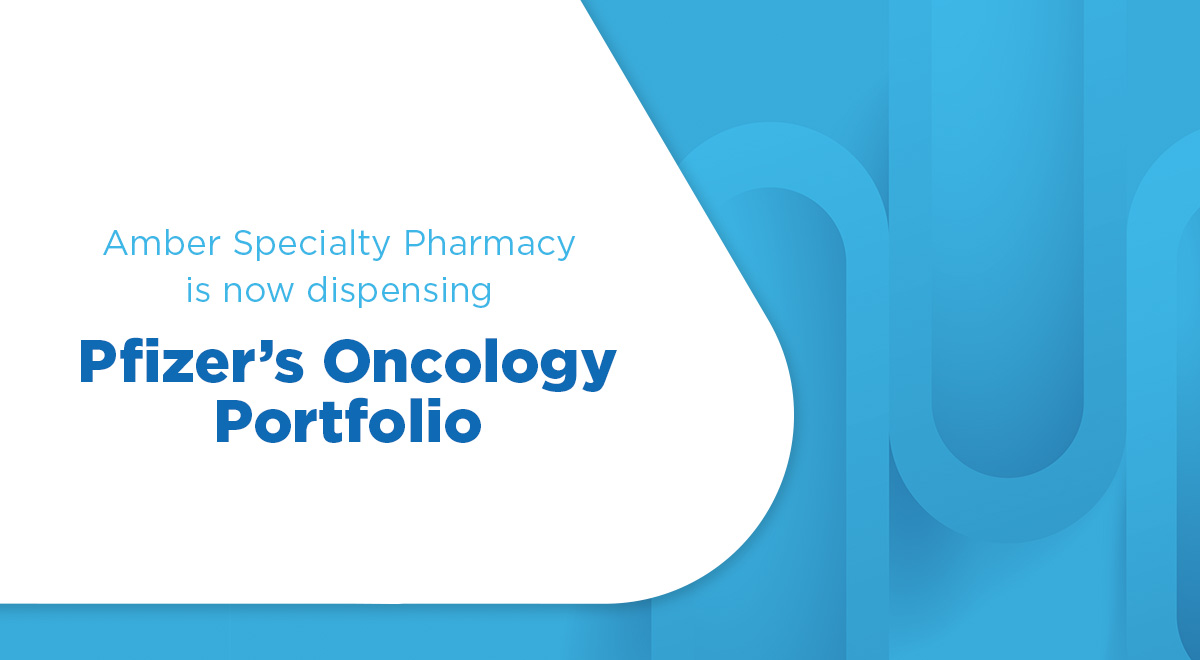 Expanding our offerings provides patients with a greater continuity of care infused with our unparalleled support. Patients can count on supportive and personalized pharmacy services to help manage their condition.
Our Board Certified Oncology Pharmacists are easily available for patients. When patients call, they're connected to the same dedicated team throughout their treatment. Building relationships with patients allows us to better manage adverse reactions, solve financial issues, and answer any questions along the way.
---
OMAHA, Neb. (Aug. 3, 2022) – Amber Specialty Pharmacy announces today that they will begin dispensing 13 Pfizer oncology products. The pharmacy's comprehensive service model will support patients, caregivers, and oncology specialists throughout the country. Their Oncology Center of Excellence provides an enhanced level of care throughout a patient's treatment journey.
The Pfizer portfolio of oncology products now supported by Amber Specialty Pharmacy includes:
Besponsa® (inotuzumab ozogamicin)
Bosulif® (bosutinib)
Braftovi® (encorafenib)
Daurismo® (glasdegib)
Ibrance® (palbociclib)
Inlyta® (axitinib)
Lorbrena® (lorlatinib)
Mektovi® (binimetinib)
Mylotarg® (gemtuzumab ozogamicin)
Sutent® (sunitinib malate)
Talzenna® (talazoparib)
Vizimpro® (dacomitinib)
Xalkori® (crizotinib)
Amber Specialty Pharmacy is licensed to ship prescription medication to all 50 states in the U.S., as well as Puerto Rico.
For more information about Amber Specialty Pharmacy, call (888) 370-1724. Download the oncology referral form here.
Share Article