Amber Specialty Pharmacy Welcomes New Clinical Director of Trade Relations
July 13, 2018
Amber Specialty Pharmacy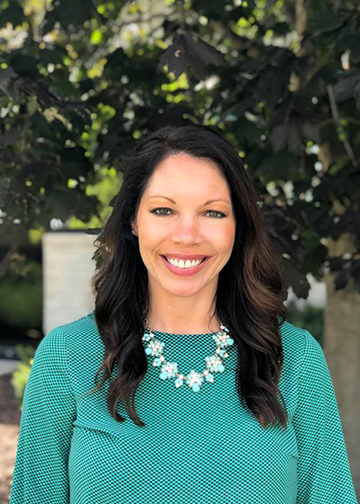 OMAHA, NEB. – Shelly Nickerson, Pharm.D. joins Amber Specialty Pharmacy's trade relations team as the new clinical director. As the clinical director of trade relations, Dr. Nickerson will provide clinical expertise within the trade department. This position will facilitate business development opportunities for both Amber Specialty Pharmacy and Hy-Vee Pharmacy Solutions (HPS). Dr. Nickerson's primary role is to evaluate and monitor the specialty pharmacy pipeline and guide Amber Specialty Pharmacy's strategic focus. Years of experience in managed care oversight and formulary management, along with state and federal regulatory knowledge will directly contribute to company growth.
"Shelly is an exciting addition to Amber Specialty Pharmacy's trade relations team. Her knowledge and experience will give us keen insight to the latest developments in specialty pharmacy and infusion services," says Julie Zatizabal, senior vice president of trade relations.
With a career of over 14 years in the pharmacy industry, Dr. Nickerson brings a variety of experience to Amber Specialty Pharmacy. In this new role as clinical director, Dr. Nickerson will build on her background in government healthcare, inpatient and outpatient hospital pharmacy and community pharmacy.
In her previous role as director of pharmacy at Nebraska Medicaid, Dr. Nickerson developed programs, policies and procedures governing the coverage, dispensation and payment of pharmaceuticals for Medicaid members. She also participated in multiple cross-divisional and stakeholder collaboration projects to improve the health of all Nebraskans.
When asked about her decision to join Amber Specialty Pharmacy, Dr. Nickerson commented on Amber Specialty Pharmacy's commitment to caring for our patients and each other.
"The opportunity to be part of a successful company that employs not only exceptional talent, but also exceptional people is a rare find," says Dr. Nickerson. "I feel fortunate and proud to be part of such a wonderful organization."
Dr. Nickerson completed her Bachelors of Science degree in Biology at Nebraska Wesleyan University before attending Drake University and earning her Doctor of Pharmacy degree. Currently, she is working on her master's degree in Business Administration from Nebraska Wesleyan.
About Amber Specialty Pharmacy
Amber Specialty Pharmacy, a wholly owned subsidiary of Hy-Vee, Inc., is a pioneer in the specialty pharmacy industry with nearly 20 years of experience providing specialized care for patients with chronic, complex conditions. In 2018, Amber Specialty Pharmacy expanded to offer infusion services. Amber Specialty Pharmacy has built an outstanding reputation by providing personalized support and quality clinical care for each client. This thorough approach helps support the medical, emotional, financial and administrative needs of patients throughout the United States. Amber Specialty Pharmacy is accredited by the Utilization Review Accreditation Commission (URAC) and the Accreditation Commission for Health Care (ACHC). For more information, visit amberpharmacy.com.
Share Article