A Piece of the Inflammatory Puzzle: Meet Connie Kerkhove
June 13, 2018
Amber Specialty Pharmacy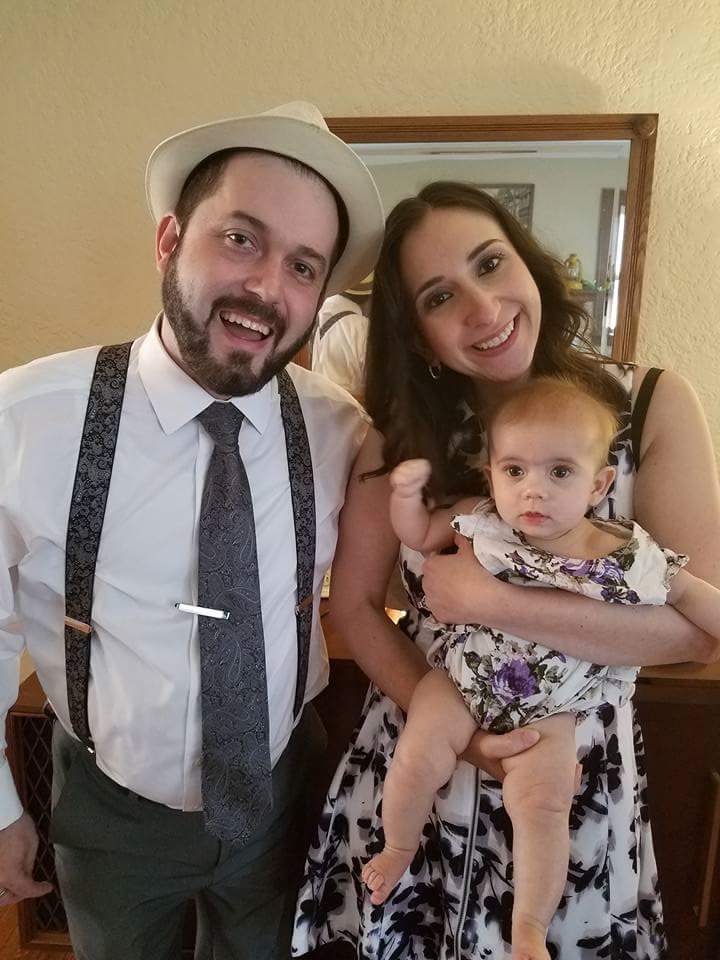 When it comes to managing inflammatory conditions, piecing together the right care plan can feel like a difficult puzzle. Fortunately, the people who work in the Inflammatory Center of Excellence (COE) at Amber Specialty Pharmacy are excellent at solving puzzles.
Amber Specialty Pharmacy Centers of Excellence
Amber Specialty Pharmacy is organized into Centers of Excellence (COE) based on the various conditions we manage. The members of the COE teams are experts in the conditions and medications they work with daily. As experts, each COE team member understands how his or her job function relates to the overall patient experience. This ensures that patients receive the best possible care and have seamless contact with every person on their Amber Specialty Pharmacy COE team.
At Amber Specialty Pharmacy, our primary focus is on doing what is right for our patients. This makes it easy for Connie Kerkhove, the lead clinical pharmacist with the Inflammatory COE, and the other pharmacists to have the patient's best interests in mind when making clinical decisions.
As a clinical pharmacist, Connie is just one piece of the overall patient care puzzle. Other Amber Specialty Pharmacy services include nutrition support, financial assistance and patient education resources and support to make life easier for patients, caregivers and health care providers.
"Having experts on each COE eliminates the need for the patient to act as the middleman. Our services take a lot of that off their plate and make medication management a very easy process for patients. We work closely with healthcare providers to coordinate patient care and medications. We're part of the patient's overall healthcare team," said Connie.
Inflammatory Center of Excellence
Connie understands the importance of taking pieces of a patient's background information and fitting them together to form a complete, whole-health approach. As part of the Inflammatory Center of Excellence, Connie works with conditions such as rheumatoid arthritis, psoriasis, psoriatic arthritis, Crohn's disease and others.
"Working and growing as a team is my favorite part of the Inflammatory Center of Excellence," says Connie. "I've learned about each piece of the puzzle involved in getting medication to the patient, which helps me better serve our patients."
Every day Connie counsels patients on new medications, answers patient questions, takes phone calls from doctors and nurses and verifies new prescriptions for accuracy and appropriateness. Connie goes above and beyond the standard patient-pharmacist interaction, always making sure her patients are very comfortable with their new medication. In addition to caring for patients, Connie follows up with their doctors and nurses to discuss any potential concerns and coordinate the best possible care.
Inflammatory Expertise
As a Board-Certified Pharmacotherapy Specialist (BCPS), Connie is required to complete a certain amount of continuing education in different areas. Connie's continuing education pieces are focused on the conditions she works with every day. This helps her stay on top of current research and the latest discoveries.
Another way Connie builds her expertise is through Amber Specialty Pharmacy's in-service programs. These internal learning opportunities keep Connie and the other pharmacists current on new medications and updates in treatment. Pharmacy students who are at Amber Specialty Pharmacy on their rotations often give presentations on inflammatory medications and treatment options to keep the Inflammatory COE up to date.
Working in the Inflammatory COE and seeing the same conditions and medications helps Connie to recognize the nuances involved, which makes her a better patient resource.
"Every medication and disease state is different. Knowing the background piece of each inflammatory condition helps to understand the medication chosen."
Clinical Expertise to Provide Better Patient Care
Connie's experience with inflammatory conditions helps her truly understand what patients are dealing with and offer them sound advice.
"I encourage patients to be patient and remind them to give the medication time to work. I make sure to address their concerns about certain medications and try to offer perspective on the long-term benefits."
Many inflammatory conditions are chronic, so unfortunately there is no "quick fix." With this in mind, Connie motivates her patients to follow their prescription directions. Continuous treatment is the best way to keep symptoms at a manageable level and maximize medication effectiveness.
It's normal for patients to have concerns about their medications, especially when the medicine is new or different. Connie understands taking certain medications and managing side effects can seem overwhelming, but an important part of her job is to make that process easier.
"I make sure to walk patients through their concerns and help balance the risks and benefits that come with any decision. I want to provide my patients with the information needed to empower them to make the right decision for the best possible health outcomes."
Becoming a Pharmacist
Connie wanted to become a pharmacist because of her love for science and math. Her mom's work as a pharmacy technician introduced Connie to the world of pharmacy, and she knew it was something she wanted to pursue. After attending Ferris State University in Michigan, Connie completed a residency at CHI Health Immanuel Medical Center in Omaha. She then became a Board Certified Pharmacotherapy Specialist.
Now working at Amber Specialty Pharmacy, Connie is the lead clinical pharmacist for the Inflammatory Center of Excellence. A desire to help people is one reason Connie became a pharmacist and one reason she enjoys working at Amber Specialty Pharmacy.
"I love the people here at Amber Specialty Pharmacy and the culture. It is very patient-centered and focused on always doing what is right."
Visit the Amber Specialty Pharmacy website to learn more about our Centers of Excellence.
Share Article