My Specialty Pharmacy Experience Made Me a Better Caregiver. It Can Help You Too
Author: Tige Bower, Account Executive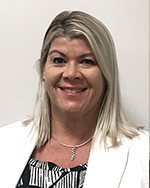 Are you ready? Are you prepared? You typically hear these questions regarding tornado drills or disaster preparedness. This isn't about a natural disaster, however. It's about an unexpected diagnosis that many of us face at some point during our lives. We've all known friends and family members who have battled serious health complications. When a loved one falls ill, managing their care doesn't have to be a disaster. When you are prepared and aware of specialty pharmacy patient support services, you can be successful and overcome the challenges you face as a caregiver. One of the best ways to prepare for chronic, complex health conditions is to find a compassionate, experienced specialty pharmacy partner.
How Specialty Pharmacy Changed My Experience as a Caregiver
Being a caregiver was the hardest thing I've ever had to do in my life. No matter how many years have passed, the pain and the memories are still there. It's not easy being a caregiver.
Was I ready? No. Was I prepared? Yes, but at the time I didn't realize how prepared I was. I've worked in the specialty pharmacy industry for nearly 20 years. My experience working with chronic, complex health conditions and the exceptional healthcare providers who treat them equipped me for the emotional journey following my mother's multiple myeloma diagnosis.
My knowledge of specialty pharmacy made it easier for me to support my mother throughout her treatment. I want to share that knowledge with you to help you access all the support services offered through specialty pharmacy providers, like Amber Pharmacy.
Accessing Medication through a Specialty Pharmacy
What stands out for me when I reflect on my experience as a caregiver is how much my experience in specialty pharmacy made a difference. Navigating the challenges of accessing the medication, understanding insurance and benefit claims and coordinating care with healthcare providers would have been much harder without my knowledge of specialty pharmacy. That's why I want to share my experience.
After my mother's diagnosis, I knew I needed help navigating the financial and logistical aspects of her care. It's hard to manage the stress of a new diagnosis and figure out insurance, financial assistance options, prior-authorizations and other initial steps. Once you have access to the medication you need, you also have to coordinate delivery. The simple act of getting your first dose of medication can be daunting and overwhelming. Amber Pharmacy and other specialty pharmacies make that process easier with an amazing team of people who specialize in navigating insurance and benefit claims.
If you or a loved one is managing a specialty prescription, be sure to ask your specialty pharmacy provider about their patient support services. Your specialty pharmacy can help you manage all aspects of your care. In addition to the clinical experts and billing specialists at Amber Pharmacy, our patients can speak with a registered nurse, schedule a personalized nutrition consultation with a registered dietitian or work with our certified case manager to find the support and resources they need to manage their diagnosis.
Focusing on Your Loved Ones
I'm one of those people who demand the best care. Whether the patient is my mother or a stranger, I will fight for them to have the best treatment option and the best available care.
When my mother was diagnosed, our focus was on her health and wellness, and that's where it should be. Patients and caregivers don't need to spend precious time debating with their insurance company, dealing with an unresponsive pharmacy or trying to access their lifesaving medications. That's where having a reliable, experience specialty pharmacy partner makes all the difference.
A great specialty pharmacy team, like the one at Amber Pharmacy, makes it easier for you to access your medication and the best support options available. For me, this meant my siblings and I could focus on caring for my mom's needs. We were able to make her comfortable and enjoy our time together. Amber Pharmacy takes some of the burden off you and your family, so you can focus your attention on caring for your loved one.
Understand the Ways Your Specialty Pharmacy Can Help
No one is ready to face a health disaster, but we can all be prepared. When your loved one is diagnosed with a serious health condition, it's important to work with your specialty pharmacy to access their patient support services. A compassionate, patient-focused specialty pharmacy like Amber Pharmacy can truly bring you peace of mind during a challenging time. You don't have to know all the answers. Let those with the expertise do what they do best. Let your specialty pharmacy help you manage your specialty prescriptions and the logistics of your treatment plan.
When you work with a trusted specialty pharmacy partner, you know who you can turn to for help and support. You can depend on Amber Pharmacy to provide exceptional, patient-focused care. This allows you to focus on what's most important-spending precious moments with your loved ones.
Exceptional Patient Care with Amber Pharmacy
I'm passionate about my role within the specialty pharmacy industry because it's an opportunity for me to advocate on behalf of others and educate them about specialty pharmacy support services. I believe being a patient advocate is important and necessary. Many people are unaware of all the ways a good specialty pharmacy can assist them. It's my pleasure to share information about these services with our patients and healthcare partners.
At Amber Pharmacy, we walk with our patients throughout their entire treatment journey, starting from their initial diagnosis and prescription. As an Amber Pharmacy Account Executive, my hope is to make life less complicated for people who are tackling difficult diagnoses. Whether it's navigating insurance, finding financial assistance or listening to the concerns of patients and healthcare providers, I'm proud to be on a team that truly cares about helping others and putting our patients first.
If you're a caregiver, be a patient advocate. Work with your specialty pharmacy to access the medication, resources and support you need to achieve the best possible outcomes. Being a caregiver is an incredible challenge, but you are not alone. Trust the Amber Pharmacy team to help you throughout your treatment journey.