Monoclonal Antibody Therapies
The next step in the fight against COVID-19 is here.
What are Monoclonal Antibody Treatments?
Due to the evolving clinical nature of COVID-19 currently there is limited product availability. We are currently accepting a limited number of new patients for COVID-19 monoclonal antibodies. Patients are prioritized per the federal government guidelines. Please check back for updates.
Due to a nationwide shortage, we are only able to provide the monoclonal antibody treatments for patients living in the same state as the dispensing pharmacy location . Please visit our locations page to see if we are located in your state. If your prescriber has not sent a referral form, please contact your prescriber first.
Monoclonal antibody treatments are infused therapies proven safe and effective to the individuals most vulnerable to COVID-19. Amber Specialty Pharmacy offers two therapies available to individuals exposed to COVID-19, or who themselves have a confirmed case of COVID-19 and are at high risk.
REGEN-COV (casirivimab and imdevimab) is an Emergency Use Authorized (EUA) infusion treatment, shown to be effective in keeping COVID-19 infected patients out of the hospital. The FDA adds that this therapy is not a substitution for the vaccine. REGEN-COV is not approved for those already in the hospital for COVID-related reasons.
Bamlanivimab + etesevimab is a EUA monoclonal antibody infusion available to help fight COVID-19. Each therapy has the same eligibility criteria, although bamlanivimab + etesevimab is not approved for use prior to a positive COVID-19 test.
Sotrovimab is a monoclonal antibody treatment that has received the FDA's emergency use authorization, or EUA, for the treatment of mild to moderate COVID-19 in adults and pediatric patients.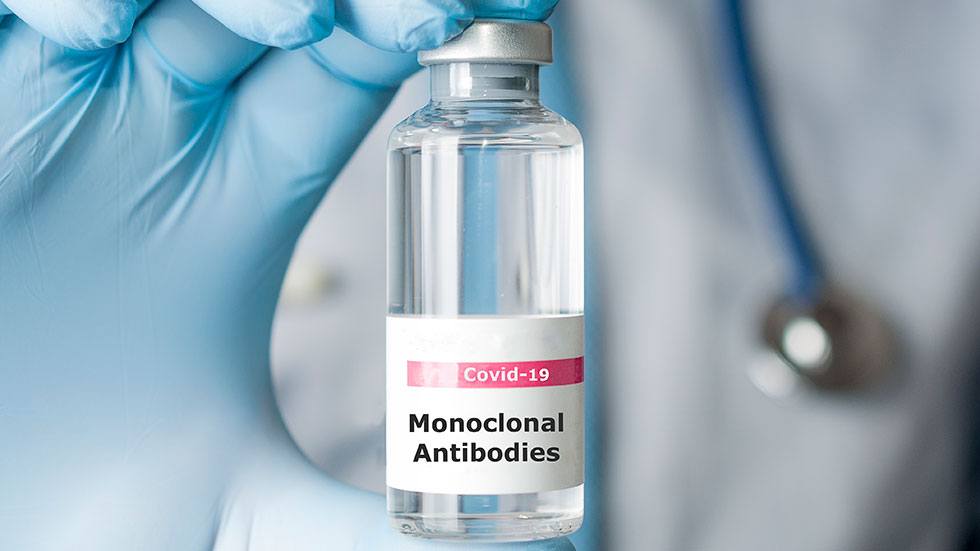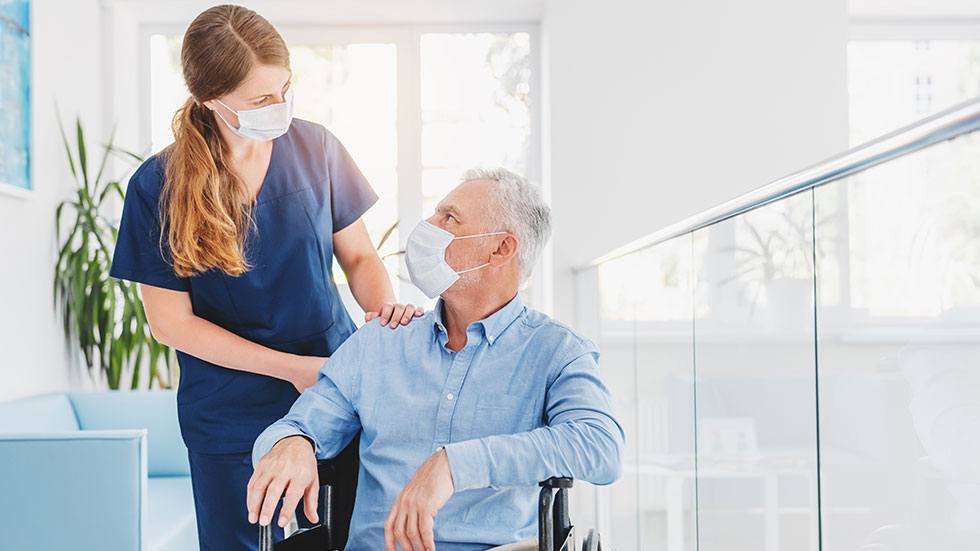 How to Receive Therapy
Patients interested in receiving monoclonal antibody treatment for COVID-19 need to contact a licensed practitioner for a prescription. Your healthcare provider will determine a) if you are eligible to receive this treatment and b) which therapy is appropriate for you.
The following form should be printed, completed by your doctor, and faxed to Amber Specialty Pharmacy.
If you are a Healthcare Provider
The recommended place to receive the drug is at home under the supervision of a home infusion nurse. Amber Specialty Pharmacy's home-infusion capabilities and 50 state reach allow us to quickly meet the needs of high-risk patients across the country. We take care of the nursing coordination to provide at-home treatment.
If you think your patient is a candidate for a monoclonal antibody treatment, fax the following form to 855-370-0086
or fill out the form below to get in contact with our team.